Security
Best Pc Recovery Software | 5 Top Recovery Software 2020
Best PC Recovery Software 2020
Looking for the best Pc recovery software after loosing your important data?
Have you ever encounter the situation when your hard-drive crashed and you have lost all your data?
This is very common and happens many times due to many reasons like improper PC shut down, manual data deletion, overheating of hard-disk, and much more.
A hard drive or the server connected to a system (PC or laptop) can crash without showing any signs. At this moment, you may require some recovery tools or software.  
What Is Data Recovery Software?
In case of any kind of data loss, data recovery software are the best utilities that will let you stop worrying about the loss of important data.
The recovery software is used to retrieve inaccessible data from the storage device like pen drive, memory card or the hard disk.
Therefore, the primary task of data recovery software is to scan the storage device to find the lost files.  
How Does Pc Recovery Software Work?
Whenever we create a new file on a storage device.
Therefore, its location and details are stored on the Master File Table (MFT) and File Allocation Table (FAT).
When a file is deleted, the records from both MFT and FAT are also deleted, but physically its present on the hard drive.
Therefore, the data recovery software simply does their job and recover the file for use.
When we save any file on a storage medium, it stores it in certain sectors.
The data recovery software work when the data from the storage medium is deleted and it is not overwritten.
However, the sectors on which file is stored are marked as writable by the operating system.
Space that is assigned to save that file will be marked as available and can be used by another file whenever required.
The old data becomes irrecoverable if any other or new file/data overlap in these sectors.
Therefore, it is strongly recommended.
One should stop using the storage medium unless you scan it by the data recovery Program and recover the missing data.
Supported Storage Medium
The data recovery software generally works with any kind of storage medium like digital cameras, MP3 players, USB, and huge hard drives.
The best part about this software is that the lost information retrieves in very little time.
This software can recover any kind of data from audio and video files, to emails, contacts, and the presentations, etc.
Best Pc Recovery Software 2020
Here is the list of some best Pc recovery software for 2020
which helps you to restore accidentally lost important files and documents.
Most of the tools/software mentioned in the below list is very easy to use and anybody with basic computer knowledge can get their data back with this software.
So, let's start and discover the list of best Pc recovery software in 2020:
Stellar Recovery:
Stellar Data Recovery

Features

Recover Your Lost or Deleted Data From Inaccessible Hard Drives
Unlimited Recovery Of All Deleted File Types
Recovers deleted messages and attachments
Recovers From BitLocker Encrypted Drives
Retrieves Multiple File Types from Different Storage Devices
Recovers Lost Data From Corrupt, Formatted & Virus Infected Drives
100% Accurate, Reliable & Safe To Use
Seriously, if you are looking for the top data recovery software. Stellar Recovery is the right tool where you can trust.
This tool has the ability to discover or restore files from memory cards, CD's and DVD's, hard drives, and external drives.
This software has fast and clean results with higher success rates on many common file types.
Advance features are few but this software really works well.
Moreover, it's quick and easy scans for Windows helps to maintain cost and ease of use.
The key features of Stellar Recover software are;
Scans for specific files
Drive recovery in two scan modes including quick scan and deep scan
Optical media recoveries like CDs and DVDs
Supports recovery from FAT, NTFS, exFAT drives and partitions
Runs best with Windows XP and latest versions Also support data recovery for Mac & iPhone
Disk Drill Recovery Software
This is easy to use and reliable recovery software that pops up on the topmost list of the best software.
It allows recovery data of 500 MB at no charge.
However, the free edition of Disk Drill allows unlimited scanning and previewing for the lost data.
The best features of this software are:
Offers powerful deep and multiple scan feature
Ensures data protection
Supports multiple platforms including Windows 10, 7, 8, 8.1, XP, and Vista.
DM Disk Editor and Data recovery software: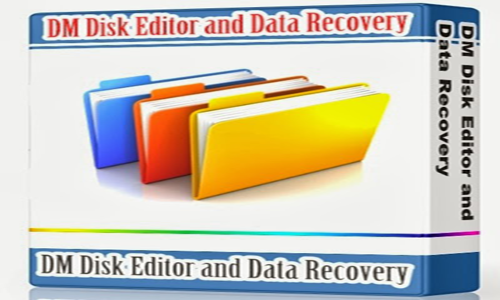 This is a powerful app to recover, edit, and search for any kind of data type like media, documents, videos, etc.
This program is built with special algorithms
However, it provides support in the most complex cases of data loss.
Some of the key features of this software are:
Having many advance features in case of severe data loss
Best performance
User-friendly scan with lost-partition recovery
Furthermore, it also offers RAID reconstruction, disk clone, disk imaging and more
Ideal for Windows 7, XP, Windows 8 and as well as for Windows 10
File system supported are NTFS, FAT32, exFAT, FAT12/16, Ext2/3/4 and more
Test Disk:
This revolutionary software is the standard for data recovery.
It has powerful recovery features and functionality to recover data.
This software recovers lost partitions, fix disks that are not booting.
Some of the key features of Test Disk software are:
Facilitates rebuilding of the boot sector
Works on all the major windows versions
Moreover, it supports recovery of all popular file versions in picture, videos, sound files, and documents
Allowing recovery of files from NTFS, exFAT, FAT and ext2 file systems
Data Recovery Recuva: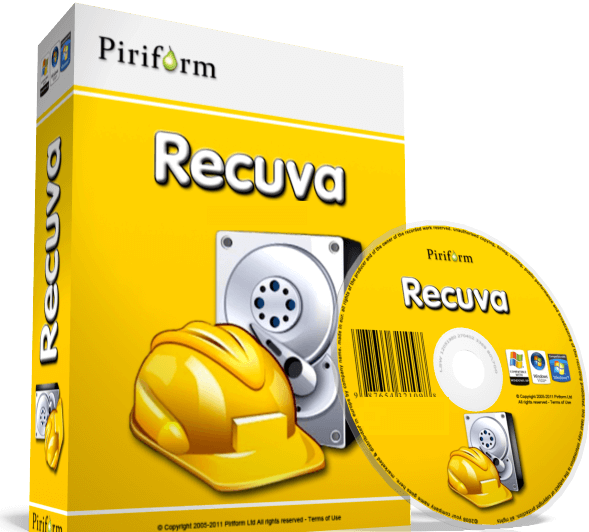 Currently, this is one of the most popular and advanced data recovery software programs
Therefore, it is very easy to use and it performs the task quicker.
This is an excellent product ensuring the easier and efficient data recovery from an MP3 player, recycle bin, digital camera card, etc.
Furthermore, this tool is user-friendly and seamlessly recovers documents, emails, videos, music, and other lost file types. Some of the key features of Recuva are:
Provides automatic updates
Advanced file recovery features
Deep scan options
Supports FAT, UDF and exFAT file systems
Compatible with Vista, XP, Windows 10, 8, 8.1, 7, server 2003, and as well as for server 2008.