Exchange Server 2016
Exchange Server Backup Solutions | Top 5 Tools
Choose Best Exchange 2016 Backup Solution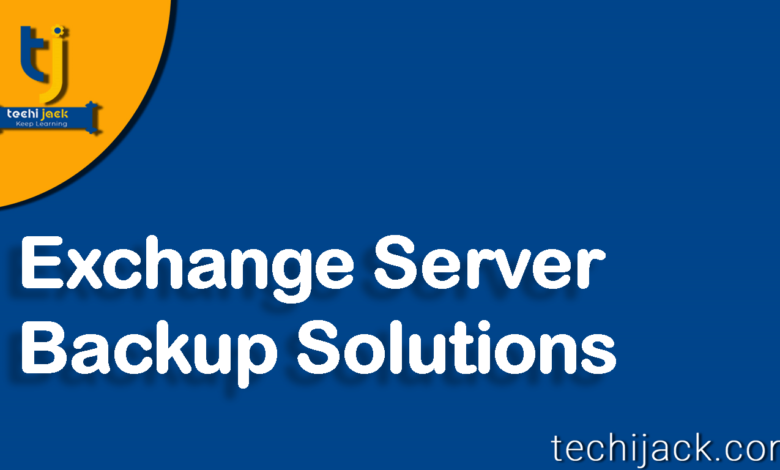 Best Exchange Server 2016 Backup Solutions
Exchange Server Backup solutions should be treated Seriously when implementing to your organization.
Exchange Server is a software that enables one to send and receive emails.
It establishes other forms of effective communication through networking systems.
The use of enterprise-level applications like Exchange Server is very challenging as it requires administrative level knowledge.
It provides interoperability with software client applications like Outlook Express, Microsoft Outlook, etc.
Now the question is, why do you need an exchange 2016 backup server?
We all know that no system is infallible.
And, when it comes to your business server.
You can't afford to see fail and want as close 24/7 uptime as possible.
With the internet shattering different geographical locations and time zones,
It's just that your team gets round the clock access to the mail server without any failure.
And, if your exchange server crashes, you will lose all your important information.
Such as scheduling records, missing attachments, and re-tracking of the statuses can be problematic.
There might be times when your databases become corrupted or the exchange server may go down.
Therefore, this may require complete installation which may break up some of your functionality unless you've got some data backup plan for your exchange server.
Exchange 2016 makes backup and recovery easy
With the emergence of the 9th update in Exchange Server series- Exchange 2016.
The task of Exchange backup and recovery has become easier.
It boosts document sharing with smart features such as data loss prevention, problem isolation, in-place archiving, and more.
Exchange 2016 has reduced the server tools to two i.e. Mailbox and Edge Transport server role.
Here are some special tools that may speed up your server recovery time and will manage backup for the exchange server.
Top Exchange backup solutions
Here is the list of the best Exchange server backup solutions software which is compatible with Exchange 2016: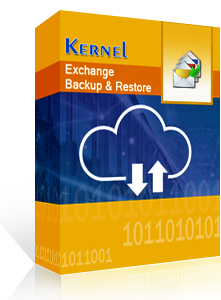 Kernel Backup Suite
A complete solution to keep backup of Exchange, Lotus Notes, Outlook & Office 365
Some of the best features are: 
Backup Exchange to PST
Backup All Mailboxes
Restores OST/PST files to Exchange
PST to Email Servers Backup
PST to Cloud Backup
Emails to Different Formats
Office 365 to PST Backup
Restore PST to Office 365
Backing Up Unlimited Mailboxes
Avail Kernel Backup Suite with 10 % discount
Acronis backup and recovery for Exchange Server:
This program has a wide functionality for the Exchange server backup. and allows restoring from a large to small scale mailboxes and entire server environments.
It has an image-based design and backups can be easily made and restored from almost any platform.
It also provides full support for offline as well as VSS backups.
Since the backups on this software are image-based.
Therefore, you can easily save them via locally, remotely, or cloud.
Backup Exec:
This is an all-around exchange server backup software and can be a little cumbersome for all your Exchange-specific needs.
However, all it requires is to install an agent to get it communicating with the exchange server for all your backup needs.
This is a powerful software solution that can handle backups for virtual as well as non-virtual environments.
StorageCraft Shadow Protect:
This is another powerful backup tool which can search, manipulate, and backup and restore EDB files.
It can recover all kinds of mailboxes from individual to bulk, to individual messages, to notes, tasks and much more.
Veeam Backup and Replication

:
This is a powerful exchange server 2016 backup solution that has some excellent built-in tools for backing up and restoring parts of your virtual environments.
It ensures great flexibility and has the best abilities to manipulate and manages backups.
It allows backing up of files both locally, via the cloud and remotely.
Though there are few more backup solution for exchange you can use
Such as windows server backup to backup exchange data, Stellar and code two back-ups for exchange.
Advice
Whichever software solution you consider, make sure it's robust and reliable in all aspects.
Always make sure to choose the Exchange backup solution which supports VSS.
Therefore, one can download the exchange online backup solution and after that follow step by step process to complete the task effortlessly.
After that, it will require you to fill online exchange login credentials.
Key benefits of installing Exchange server 2016 backup solutions
Automatically back up all the Exchange mailboxes
Automatically backup Exchange public folders
Efficient and reliable
Multiple backup scenarios
Automatically backup SharePoint data
Support for virtual and physical machines
Security
Generate log reports
Schedule regular backups
Conclusion
So, whenever choosing the exchange server backup solutions.
Keep in mind that, it should support VSS backup.
However, exchange server backup solutions can be count complete if it supports VSS.
Avoid using the exchange backup if the VSS backup feature is missing.