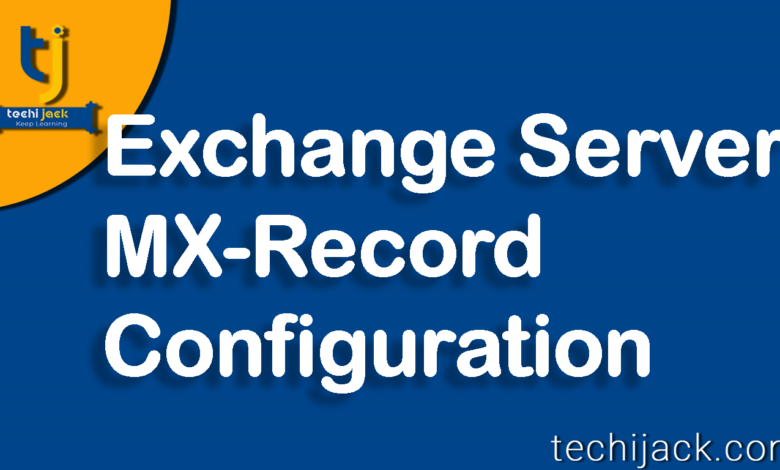 Exchange Server 2016 MX Record Configuration
Exchange server MX record configuration: When your Exchange Server organization needs to receive emails from the outsider domain, you need to configure Mx-record on Public Domain.
If you have created a send connector, you can send emails to other domains but in order to receive emails. You need an Mx record.
What Is Mx Record
Mx record is a Mail Exchange record, it decides on which specific IP address email needs to be sent. It works on a priority basis.
The lowest integer has the highest priority.
You can set multiple Mx Record for your domain name
How To Do Exchange Server 2016 Mx Record Configuration
Our Scenario :
Internal Local Domain Name: Techijack.com, Ip = 192.168.2.12
Public Domain: Techijack.com
We have configured external and internal URL for OWA to https://mymail.techijack.com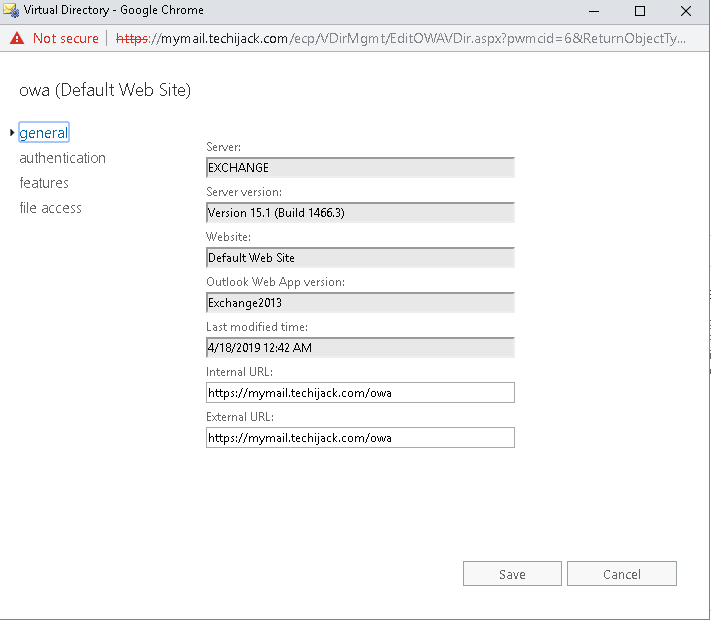 Set Host A Record
On local DNS Server, Create a new Host A Record by the name of mymail or any desired name and point to Exchange Server Host.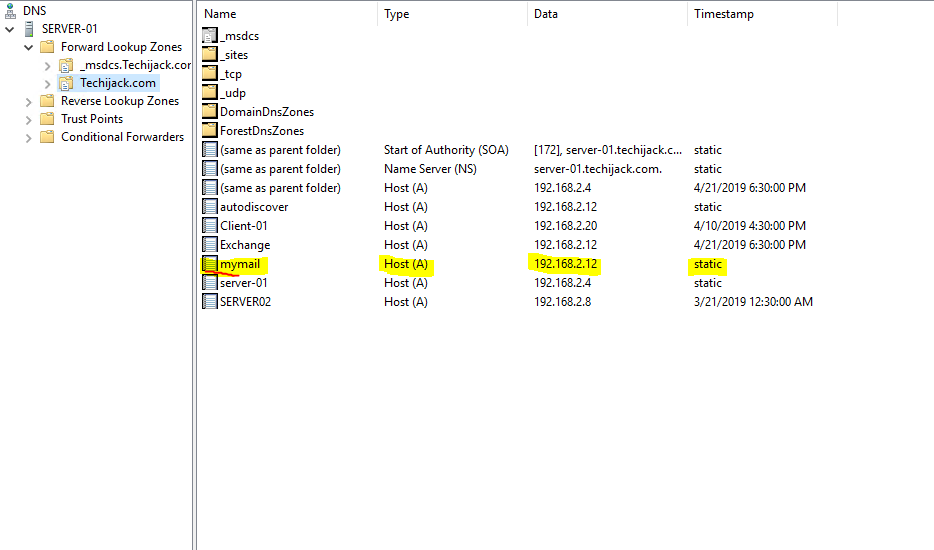 By doing this step you will be able to open your outlook web access from the Url  "https://mymail.techijack.com/owa" internally.
In order to open it from the internet, you need to create the same record on public domain DNS and point to the public IP of your exchange server.

Note: If your public IP is set on the router, you need to forward all the exchange server related port to exchange server host. 
Ex: Https, POP3, IMAP4, etc. In our case, these ports are forwarded to exchange server Ip = 192.168.2.12
After doing this step you will be able to open your external URL form internet.
How to Setup Mx Record On Public Domain
Log in to the public domain DNS manager for your domain name.
Locate the Mx Record and set your host to "desiredname.yourdomain.com" (mymail.techijack.com) set the priority to 0

2. Create TXT Record For Spf

Blur black area on the above picture is a public IP of your exchange server
3. Create Dmarc Record

If you are unsure about SPF and dmarc record Check On Mxtoolbox
Mxtoolbox is a very useful and handy tool when dealing with Exchange Server
Once all these records are published, your exchange server will now receive emails from outside domains.
Note: Propagation of these records may take some time according to their TTL Value.
Check with Microsoft Connectivity Analyzer or Mxtoolbox.com to make sure about Exchange DNS Record Propagation.
If Exchange Server Mx Record Configuration configured correctly. You will be able to receive emails from external domains. Now Exchange Server Mail Flow Should Work Fine.
Exchange Server MX Record Setup