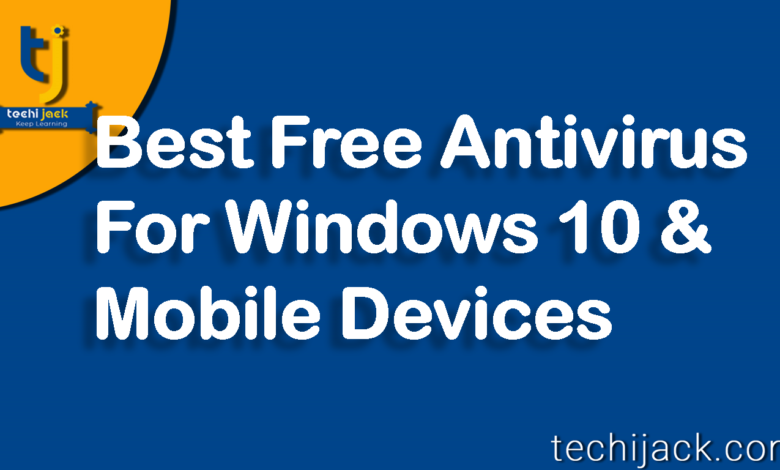 Best Free Antivirus Software For Windows 10
Though free antivirus for windows 10 is inbuilt Called Windows defender.
It also saves your pc from many harmful threats. Verify You Are Update
Windows Defender is a free antivirus for windows 10 which comes preinstalled.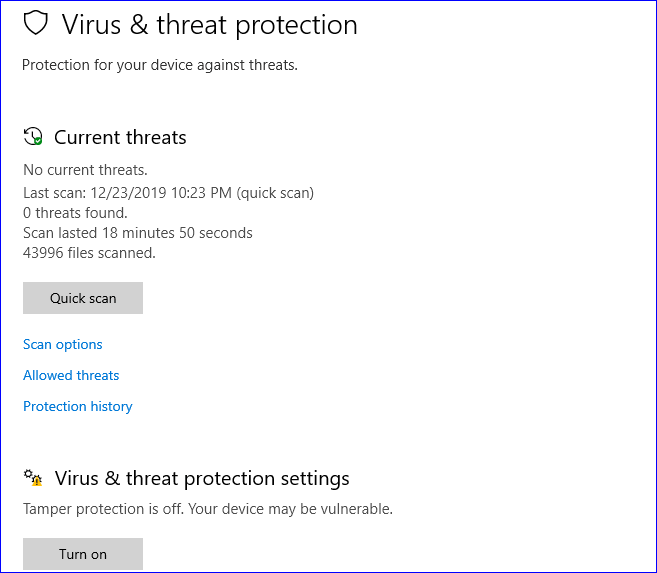 But there can be cases where you need a full flash Antivirus Program.
One of the most common issues/problems with our mobiles/laptops/computers is the lack of antivirus software.
For as long as our smart devices have been in existence.
Therefore, connecting to the internet & not, installing antivirus software is not a nice idea.
Why You Need Antivirus Software?
Have you ever lost some important documents or work in your system due to the virus or corrupted data?
Maybe, yeah! Isn't it right?
So, we need to keep our system updated with antivirus software to keep it ready for virus attacks.
The importance of antivirus software may be forgotten or avoided by many of us;
However, it is a necessary investment for the health of our computers/laptops.
It will protect your system from unnecessary virus attacks and from hackers.
Computers today not just need protection from the virus but installing a complete package is a must to protect it from malware, spyware, adware, etc.
It will protect your system against downloads including drive-by downloads, scans emails for potential threats, auto-updates and more.
Benefits of using antivirus software
There are many advantages of using antivirus software which include:
It protects your system from cybercrimes by blocking computer viruses with their antivirus protection.
Speeds up the system by de-cluttering the cached threats.
It also protects your shared networks from virus attacks like Trojan Horses.
Apart from this, there are numerous advantages of installing antivirus software in your system.
It also keeps your data from being corrupted.
So, installing your system with antivirus software should be your topmost priority.
Best Free Antivirus For Windows 10
Now, you might be thinking that you have to spend big time for complete protection.
However, that isn't the case as many antivirus software providers offer basic versions which are available at free of cost.
Of course, there are some exceptions like ESET Internet Security and Norton Security.
But here's a list of the best free antivirus software  programs which you may install for the system protection
List of best free antivirus for windows 10 download
Avast Free Antivirus: This software features a virus scanner with a password manager and smart-home protector.
This is an efficient tool that can easily detect all the malware variants and also check the Wi-Fi network.
The plus points for this software include strong system performance and great virus protection.
AVG Antivirus Free: The free version of AVG Antivirus comes packed with features like system performance scanner, malware protection, email scanning, and real-time updater.
Download Avg antivirus free for windows 10
Avira Free Antivirus: This is one of the best free antivirus software that offers award-winning protection for your PC.
This software provides protection against all types of malware and highly-effective web and phishing protection.
Kaspersky Security Cloud Free: It is free for windows 10, it also offers solid malware protection and proven by the countless tests by experts.
It ensures a clean user experience and offers all the standard features that you would expect.
If you are not sure, which one to install on your computer and need the best antivirus for windows 10 free download
You can first try the trial version of avast free antivirus, Kaspersky free antivirus & Norton free antivirus.
Evaluate them before you decide to buy a full version.
Compare some feature of the popular antivirus software for 2020
If in case of any dought to choose your free antivirus for windows 10.
Feel free to email us to get the best solution advice.