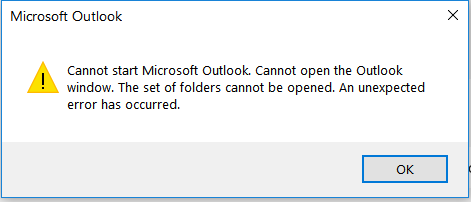 Cannot Start Microsoft Office Outlook 
Tollfree +1-855-700-4040 For USA & Canada Only
If you are using Microsoft outlook 2010, 2013 or 2016, you may encounter the error – cannot start Microsoft office outlook.
This may frustrate you. You need to send an important email but the program says cannot open the outlook window.
How to fix this Microsoft outlook error message – Do It Yourself Steps
You can try to fix this issue by yourself by following a few troubleshooting steps.
The first step is to open outlook in a safe mode and try to disable add-ins
Add-ins can conflict with outlook sometimes, so starting outlook in a safe mode will load outlook without add-in and you can figure out if the add-in is the problem.
How to start ms outlook in safe mode
In order to start outlook in a safe mode: Press the window key + R
Run Box will appear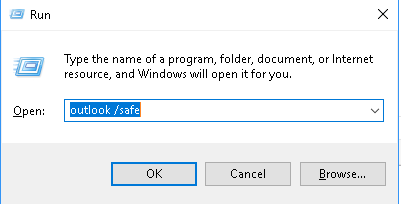 Type: Outlook /safe and hit enter.
It will prompt the profile to choose the default and put the password if prompted.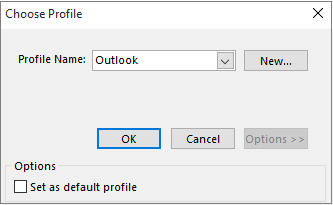 If outlook does get open, that means the issue is with add-ins, you need to disable all the add-ins
Once the Outlook is open. Go to the File – Options – Add-ins.
At the bottom of this window try to find Manage, make sure they manage section should have com add-ins selected and click on go.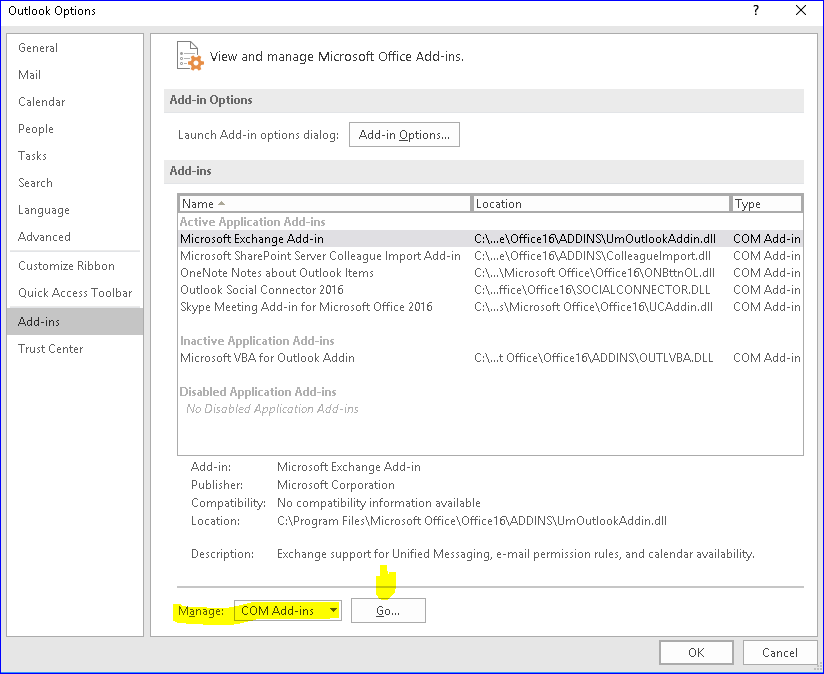 Once you click on go, Add-ins will open and you can uncheck all the box for add-ins.
You can make a note of add-ins or can capture a screenshot to remember which add-ins are checked or not.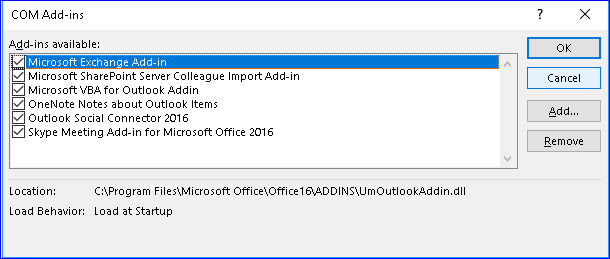 After unchecking the add-in, click on ok
Close the outlook and try to restart outlook again.
Note: If outlook opens without error, that means add-ins were the culprit, to identify which add-in is creating an issue. You need to enable it one by one and recheck outlook by opening it again.
Step 2:
If you are still not able to open the outlook, try to create a new outlook profile.
Go to control panel – Mail Setup – Outlook – Show Profiles – Add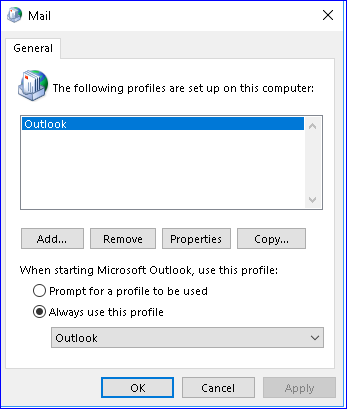 In the new profile, type a new name that you can remember and Reconfigure the outlook with your email account details.
After configuring the new outlook profile, you need to open the Microsoft outlook with a newly created profile.
Following the above steps may fix the issue, but if still, the issue persists.
You can run the command "outlook.exe /resetnavpane" on the run box and click on ok.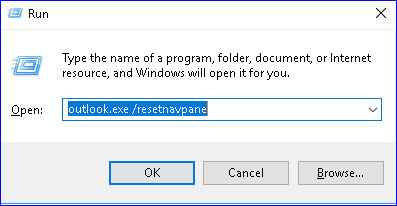 This command will reset all the customize settings you have done in Outlook and error will be fixed for "Cannot Start Microsoft Office Outlook".
Following above step may fix  the error Cannot Start Microsoft Office Outlook
In case the problem is still there, that means there can be an issue with the pst file. You have to repair outlook data files by running scanpst.exe
Therefore, if you need extra help you can call on tollfree available for USA & Canada only +1-855-7070-400