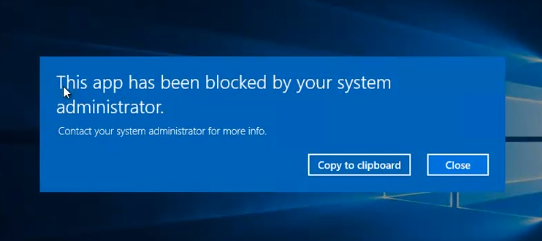 How To Create Gpo That Disables Notepad
How To Create Gpo that disables notepad on windows computer
There can be a requirement for an organization, such as to block notepad, WordPad or any other program.
If an organization want to restrict their employee from, using any text editor software
A company wants them to work on the application provided by them and do not use any source to edit text.
Thanks to windows group policy editor because it works for multiple computers in a network.
An administrator or an IT admin can put the restriction on notepad or any program through group policy.
Gpo That Restrict Notepad Or Any Other Program
In order to create GPO that disables notepad or any other program.
First, you can create an OU (organization unit) and move the computer to this OU on which you want restriction for these programs.
Second, Right Click the Created OU and click on "Create a new GPO and link it here" and provide the name to the policy, Example: Disable Notepad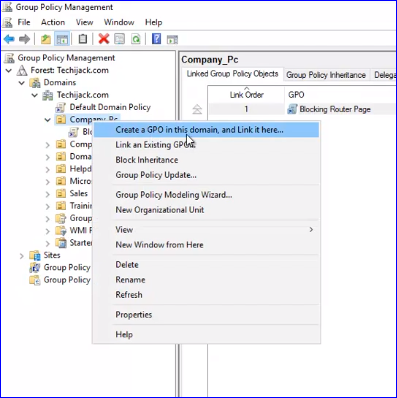 Our Next step is to edit the policy, once you click on the edit. The group policy management editor will be opened.
Now you have to navigate to
Computer Configuration – Policies – Windows Settings – Security Settings and finally  – Software Restriction Policies.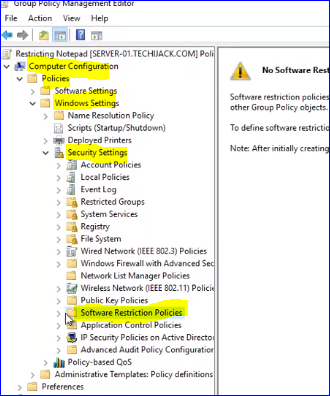 Right-click on Software Restriction Policies and create new software restriction policies.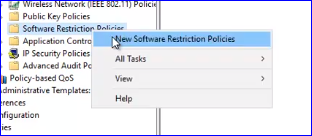 After clicking it you get the two drop-down option by the name of security levels and additional rules
Now Right-click on additional rules and click on "New Path Rule"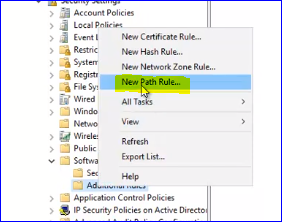 The next step is to locate the notepad.exe file and set the security level to disallow.
The default path for notepad.exe is c:\windows\system32\notepad.exe
Put the description according to your wish and click on apply.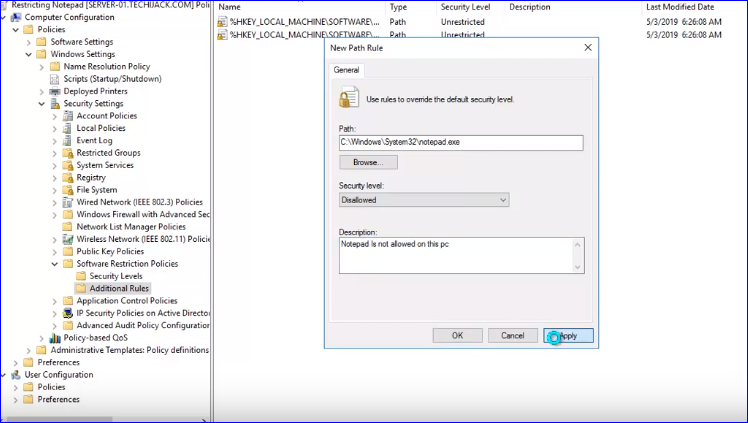 After applying the group policy to the ou, update the policy by running the command gpupdate or gpupdate/force
Note: If you do not see the result, please restart the client computer once because the group policy will be updated on the client computer when it will restart.
Once the computer is restarted, it will block note pad
Try to create a new notepad file and open it. Now you will get the message like, this has been blocked by your system administrator.

If you need more help for blocking notepad in windows 10, please watch the video below.
How To Disable Notepad in Group Policy.  Watch More on Youtube