Office 365
Import PST To Office 365 | Easy & Quick Guide
Use Automatic Method to Migrate PST to Office 365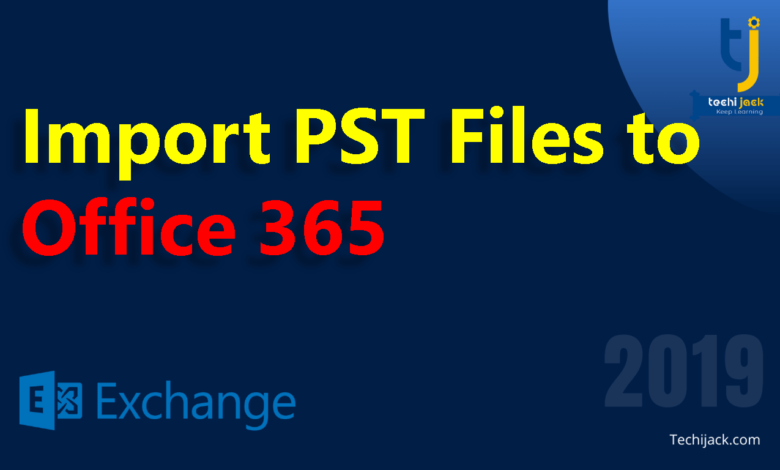 Quick Guide To import PST to Office 365
This simple guide will help you to import pst to office 365
Over the past few years, several organizations have migrated their office/business data to the cloud-based platform.
And, when it comes to choosing the best cloud-based service, then Office 365 which is the web version of Microsoft Outlook is the best bet.
There are huge benefits of having your business data on the cloud as it ensures data access from anywhere at any time.
Due to this, many outlook users are trying to import their Microsoft Outlook data file (.PST) to Office 365.
But do you know switching between platforms is not an easy task as it seems?
Yes! You can easily switch to a cloud-based platform but cannot import PST to office 365 mailbox
If you do not have the right method or approach.
However, Microsoft Office 365 is one of the best and most popular cloud-based platforms.
This allows users to store their data on the cloud for easy access to data from anywhere on any device with an internet connection.
Another best feature of Office 365 is the increased amount of storage space for office data and emails.
Therefore, other email clients including Microsoft Outlook have some limitations and this is why they are switching to Office 365.
How to import PST to Office 365?
There are many users looking for ways to import PST to office 365.
Well, let's have a look at the two most popular ways to do so:
Manual method
The manual solution does not require any third-party software.
There are two manual methods to do, that is network upload and drive shipping.
So, both of these methods require an admin account to initiate the migration process.
Let's have a look at these:
Network upload method: This is a technical method to import PST to Office 365 which requires high-tech knowledge and understanding of PowerShell commands. For the working of the network upload method, you may visit the Microsoft site.
Drive shipping: This is an alternative manual method for the network upload method. The users have to follow some steps and then the rest work will be done by Microsoft itself. For this, Microsoft will charge around $2 per GB PST file.
Drawbacks of manual methods
The network upload method to import PST to Office 365 takes a lot of effort and time.
This method requires professional knowledge and for non-technical users, it becomes really very tough to understand and implement these methods
If you perform the manual method without expert knowledge, this may lead to data loss.
Therefore, it is strongly recommended to use professional solutions to migrate PST to office 365.
The third-party PST to Office 365 migration tool is the right, automated, and the most reliable solution for you.
Automatic/professional PST to Office 365 migration
There are numerous software vendors in the market providing the best ways and tools to import PST files to Office 365 for automated and effortless migration.
One such tool is provided by Kernel i.e. Kernel PST to Office 365 migration.
Kernel Import PST to Office 365 tool helps to easily migrate files to the cloud and compatible with all Windows operating systems.
Following are some of the key features of this tool:
Import PST files to multiple mailboxes
PST import in 4 simple steps
Import PST file to Office 365 user mailboxes and groups seamlessly
Efficient mapping with CSV files
Import PST files to exchange server
100% accurate transfer without any data loss
Quick import with multiple instances
Save the log report after import
Orphaned OST files to exchange server
No file size restriction
Offers selective migration with smart data filter options like date, time, etc.
Moreover, It imports PST to Office 365 is a quick and automated solution that supports multiple PST files.
How to Import Using the Kernel Software Tool?
First, you need to get the licensed version of the software and install it on your computer.
The installation process is very easy and simple.
Once the installation is complete, your software is ready to use.
Click on the software icon and open it. Now follow the below steps:
On the home screen of the Office 365 backup tool, you will see two options: Office 365 backup and Office 365 restore. Since you have to import PST to Office 365 account, select Office 365 restore.
Login to the Office 365 account and enter username and password. Click on the login button
Now select the PST files, you want to import. You may select multiple files and migrate them in one go. You may also use drag/drop or select file option.
Click next to start the migration process. Within a few minutes, the selected PST files will be imported to your Office 365 account.
Now login to your Office 365 account where you have migrated the PST files using the software.
So, you may also set a data filter if necessary.
Now all the data from the PST file will be import to your Office 365 account.
Conclusion
There are many different software and methods that explain how to import PST to Office 365 so as to use the old emails.
Although there are many users which recommend manual methods, it has some drawbacks.
And what sets Kernel software tools apart is its simplicity and multiple functionalities.
Therefore, It is a fast, reliable, and efficient method of hiring a professional for PST to Office 365 migrating.