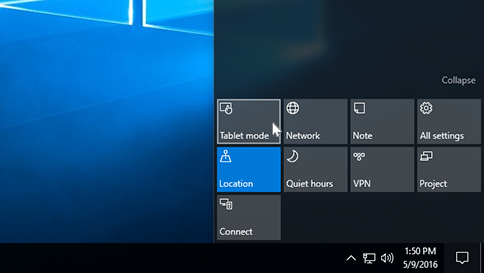 Windows 10 Tablet mode & How to enable tablet mode on Windows 10
 Here you will learn to use Windows 10 tablet mode touch screen, along with the tips and tricks.
It's very easy to enable tablet mode on Windows 10. First, go into the Action Center setting you can find it into the taskbar and then click on Tablet mode to enable it.
Another way by using keyboard shortcut press Window key + A key on keyboard both together and Action Center window will up.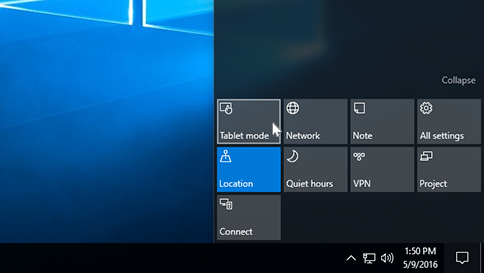 Now here are some shortcuts and techniques for use Tablet Mode on Windows 10
Hide/Show Taskbar
In the normal mode, the taskbar is very useful but on that tablet mode, it is not important the same as normal mode. How you can hide it.
On the keyboard press Windows key + I altogether and then,
>Settings
> System
> Tablet mode.
Turn the toggle on for (Automatically hide the taskbar in tablet mode)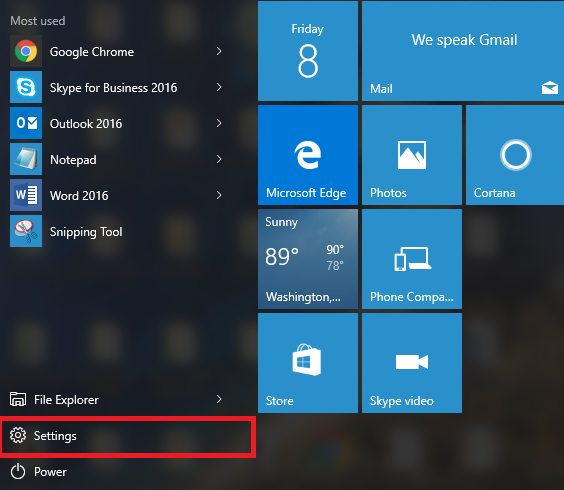 Hide/Show Application Icons Only
In the tablet mode, Microsoft provides an option for showing icons and hide icons.
Options for hiding and show icons,
>Settings
> System
> Tablet mode. (Hide and show the apps icons on the taskbar in tablet mode).
Open Tablet Mode Settings Quickly
First, open the Action Center (Window key + A), then press and hold on the Tablet mode option, then select Go to Settings.
Windows 10 Back Button Use
In the tablet mode screen, we also get a back button, it's an option to go back on the previous apps.
But: The back button doesn't work inside the apps like a back button. The back button is only to switch the previous apps in tablet mode.
Open Touch Keyboard in Windows 10 Tablet Mode
When you will use your laptop in tablet mode, for typing keyboard will be up, once you will tap on a text field. The first-time keyboard will take time to up in tablet mode.
Launch Touch Keyboard from Taskbar
If while taping on a text field, the keyboard is not coming up, then you can open the keyboard from that taskbar.
>Right click on the taskbar
>Enable show touch keyboard option from the menu.
After enabling from the toolbar, the keyboard icon will be appearing on the taskbar.
Change Keyboard For Windows 10
Like the Smartphone keyboard changing options, you can change the keyboard in tablet mode according to you.
For a change the keyboard view.
>open keyboard
>tap on the gear icon
>select the keyboard that you wish to set.
Launch Handwriting Panel
If your laptop has an option to supporting input from a digital pen. So, once you will tap on a text field you will also get a handwriting panel opened. And then you can write anything on that panel.
Switch Open Apps
Like smartphones, we can easily check or view all the opened apps, same as on the tablet mode you can see all the opened apps and switch between them.