Dharma Ransomware Virus
Dharma Ransomware virus has been around since the last three Years
This ransomware is continuously spreading and targeting users and organizations across the world.
Besides this one of the high profile attack was there in November 2018
Where Dharma Ransomware Infected the hospital in Texas by encrypting their records
Though they were able to recover their data without paying anything
Furthermore, it uses the new method by using software installation as a distraction
Which helps the Dharma Ransomware virus to hide its malicious code
The latest File extension for Dharma Ransomware is .best,.AUF,.gif,.USA, .heets, .bip, .adobe, .cezar, .combo, .java, .ETH and .xwx.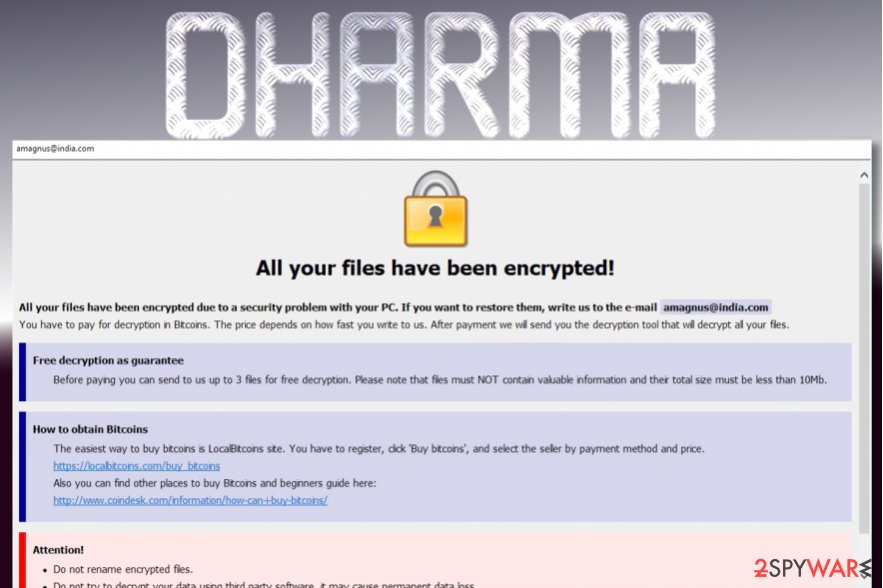 How Dharma Ransomware Virus Reach To PCs
November 2016 Dharma Ransomware not only got attention and it was compared with locky virus
However, it used  Eset Av Remover Tool installer to divert the attention of users
When it starts the extracting process Dharma Ransomware start file encryption in the background
As a result, the user will see the installation of Eset Av remover which is a distraction.
Dharma will install its malicious code in the background.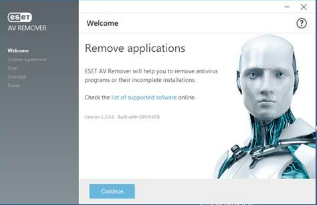 The software installation is to distract the users furthermore if the software does not get installed
But still, the ransomware will get installed and will start its encryption to file
Though Eset Removal tool is a legitimate tool these viruses are trying the new method to abuse software by the bundling virus to them
How To Protect Against Ransomware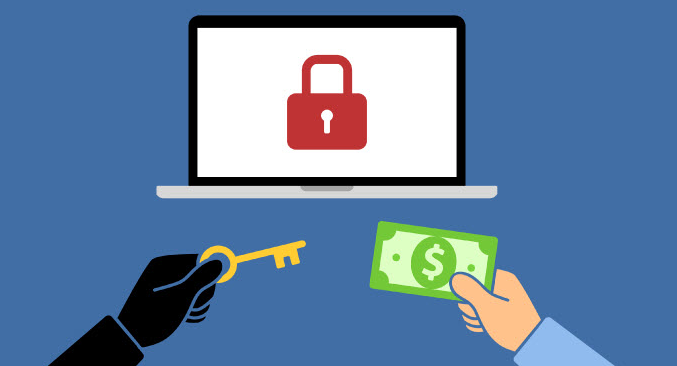 In fact, there is growing awareness against these viruses which has improved solutions for users and organization.
The decryption of files is too costly and dangerous to pay to an unknown source
It is very important to adopt and monitor better cybersecurity Hygiene.
Some of them are below
Secure email system with protection of  firewall, antivirus and antimalware
Make sure to check the web browser URLs before proceeding with any download
Do not open any email attachment from an unknown source or person
Check the secure socket layer (SSL) on the website you are on
Regular backup of your data is equally important for both user and organization
Apply latest security patches to operating system and applications
Secure your internal network with tight security
Block unnecessary network ports for the organization hardware & software firewall
Secure your routers with tight security
Use some free decryptor tools if in case you are dealing with it like Rakhni Decryptor, Wildfire Decryptor, etc.
Dharma Ransomware Awareness & Decryption | Cyber Security