Cloud
Microsoft Azure
What Is Azure AD Connect | 6 Exclusive Points To Know
Important Things To Know About Azure AD Connect Tool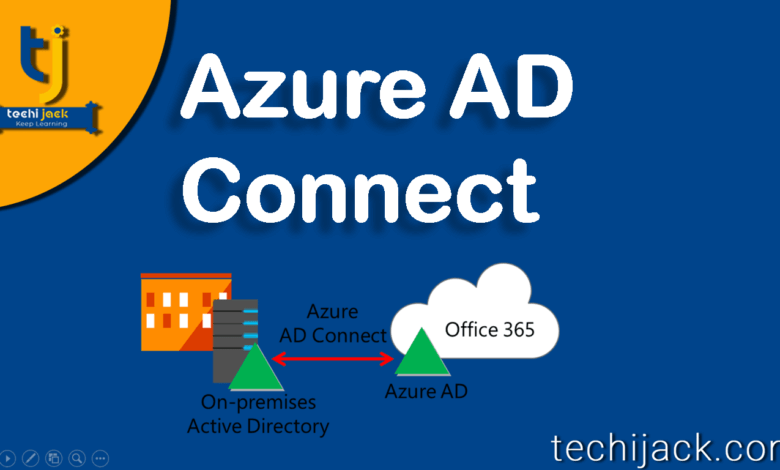 What is Azure AD Connect – How It works
In this post, we will know what is azure ad connect and how it syncs with on-premises AD DS.
Azure AD is only the tool that helps in synchronization with office 365.
This tool works in the background without any user interaction.
The main purpose of this tool is to allow the co-existence between on-premises AD DS and Office 365 on the cloud.
With the help of Azure AD Wizard, you can choose the topology that suits you best.
You can easily download the azure ad connect tool from Microsoft Site.
For Example, it gives you the following option
Azure AD Sync
Exchange Hybrid Deployment
Password Hash Writeback
AD FS and AD FS proxy servers or Web Application Proxy
Azure AD PowerShell module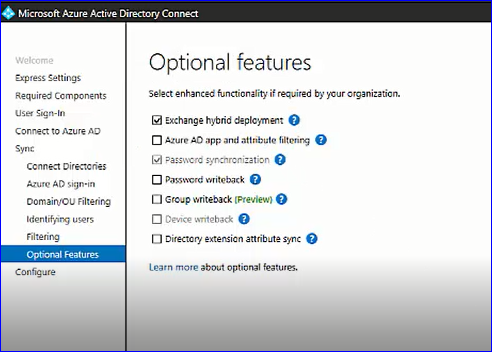 Four Parts Of Azure AD Connect
Synchronization services
An optional AD FS component
Pass-through authentication service and agent
A monitoring component
When using Azure AD Connect for directory synchronization
The new users, contacts, groups are added to office 365.
However, the licenses for the users are not assigned to the objects automatically.
If you edit any user's attributes in on-premises, changes are modified in office 365 as well.
If any user is deleted from on-premises, that specific user will also be deleted from office 365.
Moreover, this tool supports synchronization for multiple AD DS forest.
It can also synchronize the multiple exchange organization to office 365 tenant.
This tool supports the attribute writeback from Azure AD to on-premises AD DS
Authenticates users of cloud services against your local AD DS without deploying AD FS services.
Installation Types Of Azure AD
Ad Connect has two installation types.
Express Installation and Customized Installation.
Though you can use both the installation types.
However, you have to make a decision about which installation type is suitable for you.
So, let's discuss some of the features and how to use Azure AD installation types.
Express Installation
In most of the cases, express installation is a perfect installation type.
This installation type usually fulfills the requirement of 90 percent organization.
You can use this express installation of this tool in the following scenario.
You have a single AD DS Forest and you are the enterprise Admin who manages it.
Less than 100,000 users are there in your on-premises active directory.
Capabilities, when Using Express Installation
Password hash synchronization from on-premises AD DS to Azure AD for SSO
Synchronization of user, groups, contact, and windows 10 Pc's
Sync with all domains and organizational units.
Custom Installation Type
Though, customer installation allows you to go in some more advance way.
Therefore, it is recommended that you should only use the custom installation
If the express installation cannot fulfill your requirements.
The following are the power feature you get with the custom installation type.
Enterprise Admin account is not under your control.
There are multiple forests in your organization and in the future, you need synchronization for multiple forests.
More than 100,000 users are there in your active directory.
Domains in your forest are not reachable from the Azure AD Connect Server.
Implementing AD FS or passthrough authentication for a user to sign in.
Using a group filtering, not just domain or OU filtering.
Azure Ad Connect Download
The tool is easily available on the Microsoft website.
You can Visit the page Azure AD Connect Download
So, I hope you get a good idea about this tool.
In case of any doubt and any information update on this post.
Feel free to comment or contact via email info@techijack.com
Furthermore, clearance on the topic What is azure Ad Connect.
Please watch the video below on What is azure Ad Connect & How it works?