Microsoft Outlook
Best Outlook PST Repair Tools Software | 6 Powerful Features
Repair Your Corrupt PST Files With Guaranteed Solution.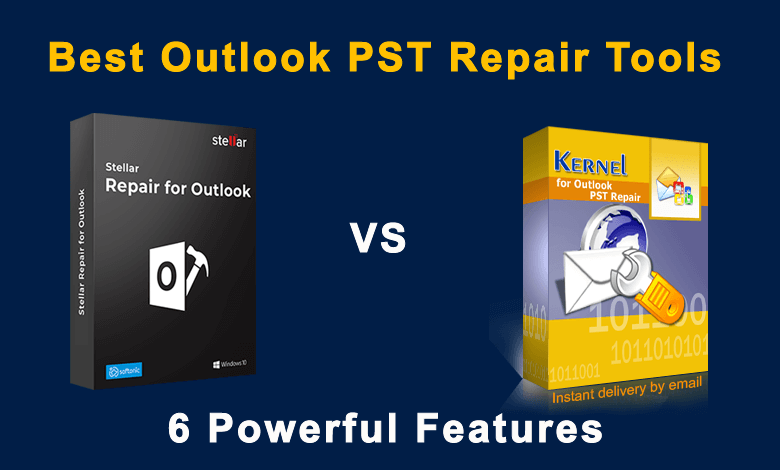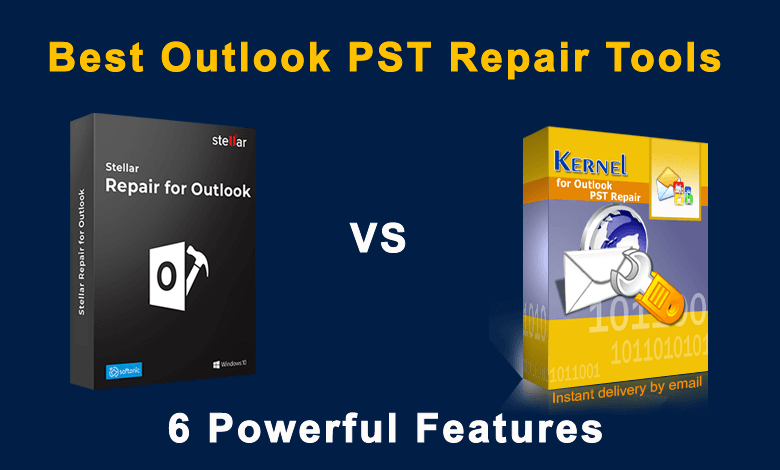 Compare Top Outlook PST Repair Tools To Repair Corrupt PST Files
Best outlook pst repair tools software: No doubt Microsoft Outlook is the most used email client in the corporate sector across the world.
Most certainly, the emails and attachments in outlook contain important details.
Any kind of email data and user-related information in Outlook is stored as .pst file.
PST files are the main repository for storing the mailbox data and information associated with the outlook account.
Since all the data files are prone to corruption, Outlook PST files are also vulnerable to corruption at any stage.
And when that happens, the work suffers and may grind to a halt.
Some causes which can create corrupted PST files in Outlook are:
New PST file creation
System concerns
Virus attack
Undependable tools practice
Therefore, other reasons for PST file corruption are abrupt system shutdown, the large size of PST files, and more.
Repairing PST files manually often proves to be futile and users end up looking at the best PST repair software for Outlook.
Recovering Data of PST Files
However, to overcome this unfavorable situation, Microsoft has a solution.
There is an inbuilt outlook PST repair tool (scanpst.exe) available empowering you to repair PST files.
However, the downside for the same is that it is well-suited for users with advanced technical know-how.
Further, some severe corruption issues can be outside its capability.
In such cases, using a third party application is recommended as they are built with technical inputs and render a guaranteed solution.
This helps users to get satisfactory results.
So, it's better to download the best outlook PST recovery tool ensuring a lot of accuracy and advantages.
The Most Reliable PST File Repair Tools for Outlook
Looking for the best Outlook PST repair software or comparing the huge variety of applications for repairing PST files over to the web?
Want to know which ones are reliable and safe to use?
Which one will bring your file back from the trash?
Let's have a look at two of them which can tackle the task effectively:
(Note: Always back up your data before using any repairing tool)
Kernel for Outlook PST Repair

Features

Repairs damaged Outlook Data File (PST)
Repairs large sized PST file (No file size limitation)
Recovers deleted messages and attachments
Repairs encrypted and password protected files
Searches for PST files in a specified system drive
Repairs PST files of ANSI and UNICODE formats
Repairs archive PST files of any size
Saves repaired items to a new healthy PST file
Saves recovered PST to DBX, MBOX, MSG, EML, TXT, RTF, HTML, and MHTML formats.
Recovers email properties such as Subject, To, From, Cc, Bcc, Date, and Time
Exports PST files to Office 365, emails servers and Web mails
Supports Office 365 Outlook, 2019, 2016, 2013, 2010, 2007

Stellar Outlook PST Repair

Features

Effectively repairs large PST files with severe corruption
Completely recovers emails, attachments, contacts, calendars, tasks, notes, etc.
Enhanced Preview of mailbox items in PST to facilitate precise PST recovery
Can export the repaired PST file directly to Office 365  (Technician Edition)
Repairs PST files of Outlook 2019, 2016, 2013, 2010 & older versions
Kernel for Outlook PST Repair
This excellent software for outlook PST repair helps in recovering each and every possible mailbox data including deleted and missing mails- lost or corrupted due to PST files corruption.
It also helps to repair and recover email properties such as subject, to, from, Bcc, Cc, date, and time.
Therefore, users can easily create new PST files where all the recovered mailbox data will be saved.
Features of Kernel Pst Repair
Repairs large PST files: Yes! The powerful algorithm of Kernel software allows users to repair large PST files and get all the data back.
Further, this also allows the user to split the newly recovered PST file into smaller and manageable ones.
Multiple saving options: Once after repairing the PST files, the user can easily choose the format to save the newly created or the resultant files.
There are a number of options available to which one can save the contents of PST files including DBX, PDF, MBOX, EML, etc.
Recover deleted emails: Using the Kernel Outlook PST recovery tool, you can even recover the permanently deleted emails.
Once the scanning is done, you will see deleted emails in red in the preview pane.
Export PST file to Office 365 account: Those who are using Office 365 can directly save the repaired PST files to their office 365 account.
Export PST to Email servers: Kernel Outlook PST repair tool saves recovered PST file data to email servers like Domino, Exchange, and GroupWise directly.
Smart filtering options: The advanced filters of Kernel Outlook PST repair software allows you to save the PST file data based on their name, subject, time, and type.
Stellar 
Stellar Outlook PST repair is an excellent tool that can even repair the most severely PST files.
It can help you repair the corrupted files to recovering emails, contacts, notes, and journals.
It also helps to restore formatting from the HTML and RTF messages. Further, this also repairs the damage from
App malfunction
Operating system corruption
Exceeded file size
PST file header corruption
Improper file sharing on LAN/WAN
Malicious software and more.
Awesome features of Stellar Outlook Repair tool
Repair large PST files with precision: This is the hot-favorite tool of many Outlook users for troubleshooting PST file related issues.
The latest version 10.0 of this software features an advanced scan engine that can parse the severely corrupted PST files of large size.
Recover mailbox data in multiple file formats: Instead of recovering mailbox data in PST file format, this tool also offers to export data in RTF, HTML, PDF, MSG, and EML formats.
Fast and easy recovery: Stellar provides instant recovery solution and any outlook user can fix corrupt PST file and restore it easily.
PST recovery at your pace and convenience: The Outlook PST repair software can save the scanned results of PST files which can be loaded later to restore the recovery process.
Users can use the 'Save scan Info" feature to save the scan results and reload it further using the 'Load Scan Info' feature.
Split or compact PST and export to Office 365: This technical addition to this software helps to split and compact the large-sized PST files to optimize the outlook performance and reduces the chances of corruption.
It can also export recovered mailbox data to Office 365 directly. It can also save PST file in MBOX and DBX formats.
Save mailbox data at the location of your choice: The Stellar Outlook repair software lets users save the fresh PST files on any storage media like external hard drive, internal system storage, or network storage which is accessible via the host system.
Conclusion
Slow processing is the major drawback of the Stellar Outlook PST Repair tool and it may take several minutes to scan a bigger sized file.
Otherwise, this software is excellent and its user-friendly interface is simply unmatched.
Moreover, Kernel tool is amazing and supports highly-encrypted and password-protected files repair with ease.
The only drawback of Kernel Outlook PST repair is that you can't perform batch recovery from multiple files at a time if using a home or corporate license.
However, this option is available only for a Technical license.