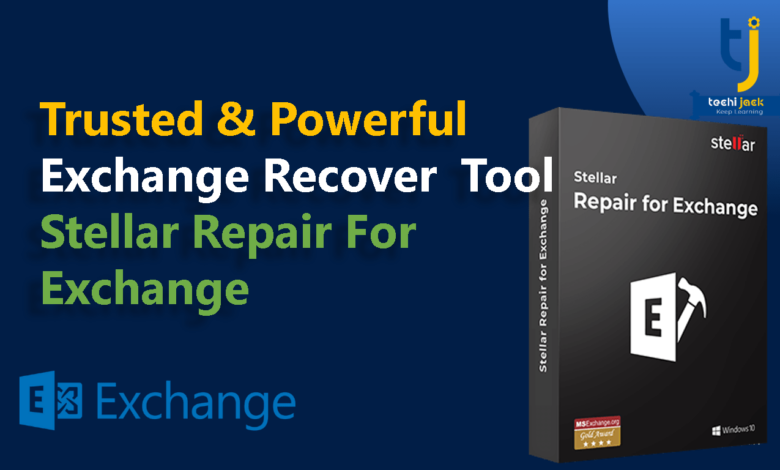 Why We Need Exchange Recovery Tool & How to Convert Edb to Pst?
Though you have a native exchange recovery solution in exchange server.
They do work, but they do not guarantee that you do not need any other tool.
If any exchange admin encounters the situation, where he is not able to mount the exchange database.
He/she has to perform the Exchange database recovery, and if the situation is bad and option is hard recovery.
An exchange admin performs the hard recovery by running eseutil/p command.
Therefore, this eliminates the corrupt files and even does not guarantee to mount the database in a successful way.
If it removes the corrupt file, The result may occur in a data loss of important files.
However, In a production environment, there are a lot of scenarios where the exchange problem becomes critical.
In such a situation, no organization wants its email system to stop working.
At this stage, you might think that a complete email system is down.
Now you have a corrupt database holding all the mailboxes inside.
You might also think to convert .edb to .pst files and get the data back.
But you cannot do it without any perfect tool, which is aware of such scenarios with Exchange
All the emails, attachments, contacts, calendars, notes, etc are locked now.
What do to now? 
Here's the solution for edb file recovery
The exchange server stores its main repository files in edb file extension.
In easy words, you can say, .edb is an extension for the Exchange database files.
Moreover, multiple users' emails, attachments, calendars, etc are inside in this one .edb file called mailbox database.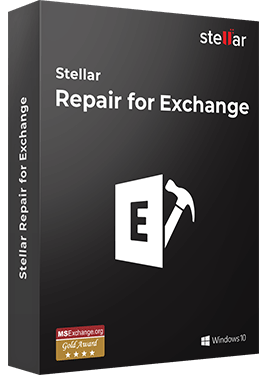 Stellar Repair – Powerful Exchange Repair Tool 
Stellar repair for exchange is powerful, branded, smart with a good reputation for exchange recovery.
It has plenty of features to support full exchange recovery solutions.
Stellar repair tool for exchange recovery repairs the corrupt .edb files.
Therefore, it restores all the content of a mailbox, such as emails, contacts, notes, calendars, etc.
Moreover, it can also extract data from corrupt edb files and saves to different formats such as PST, MSG, EML, RTF, PDF, and HTML format.
Furthermore, a stellar repair for exchange edb recovery can also save your files to live exchange and office 365 as well.
Some of the best features of stellar repair are as follows
Key-Feature Of Stellar Repair
It provides the preview for attachments.
Exports data to live exchange server
Before saving it filters the scanned results
Additional support for the conversion of archive mailboxes.
You can repair multiple EDB files.
Search mails from the repaired file
Ability to save files in different formats. For example HTML, RTF, PDF etc.
Easy to use and completely secure software
Save EDB file as a PST, MSG & EML file
Also supports repairing of pub.edb files
Selective repairing of user mailboxes
Multiple save options to office 365 and online exchange.
supports almost all version of exchange such as 2016,2013,2010,2007,2003,2000 and 5.5
Provides preview of mailboxes and mailbox items.
Compatible with Windows 10, 8.1 / 8, Win 7, Vista, Win Server 2008 & 2012 etc.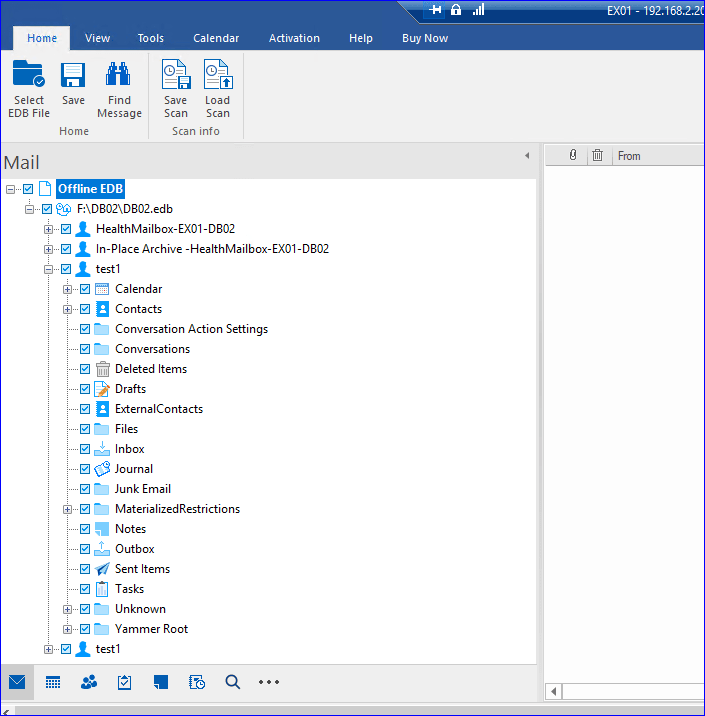 Preview for saving mailbox in a different file format.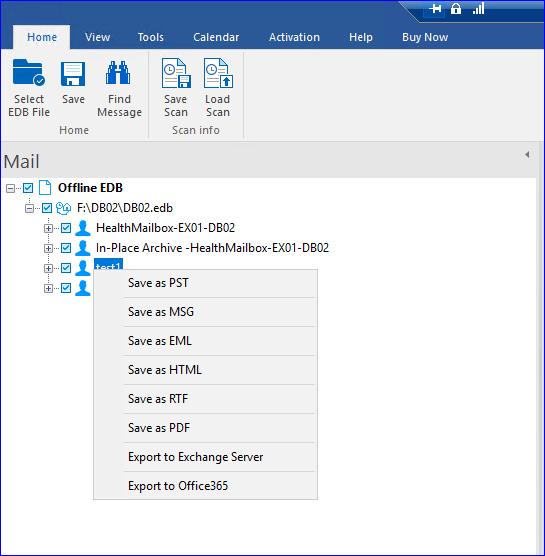 Preview for inbox items

System Requirements for Stellar Exchange Recovery Tool
Minimum System Requirements:
Processor: Pentium Class Processor
Os: Windows 7, 8, 8.1, 10, windows server 2008, 2012, 2016
Memory: Min 1 GB
Hard Drive: 200 MB
MS Outlook: 2003, 2007, 2010, 2013, 2016
The stellar Recovery tool is easy to install and very user friendly and it converts edb to pst in a perfect way.
Moreover, this tool has easy navigation, as well as you can also save the contact in a .csv file format.
Versions of Stellar Exchange Repair
1.Repair for Exchange corporate: It has a license validity of one year and recovers 100 mailboxes and the price for this software is $399
2.Repair for Exchange Technician: This version has lifetime validity and also it recovers an unlimited number of mailboxes and the price for this product is $599
3.Repair for Exchange Toolkit: This is a full-fledged version of this software and has multiple advanced features such as converting ost to pst, recover inaccessible files.
Therefore, it supports the latest version of exchange 2016 and 2019.
It also has the capability to resets the lost password of the windows server.
The price for this product is $999
However, If you want to download and test it for your organization or in a test environment.
Feel free to Download Stellar Repair For Exchange
              OR
Conclusion for exchange recovery: 
If you have an exchange in your organization and you are facing dirty shutdown errors or any corruption with the database.
Stellar exchange recovery is the best option to choose for the complete exchange recovery solution.
Therefore, It can help you with a lot of benefits and can save your time and money both.
Finally, it's a trusted brand and has expertise in data recovery, quite safe, and secure as well.
For more detail visit