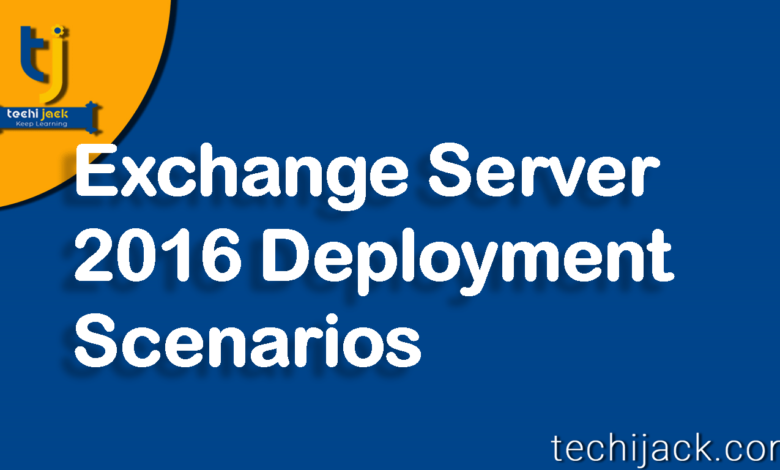 Exchange Server Deployment Assistant Guide 2016
Whenever you plan to install an exchange or need exchange server deployment assistant.
You should decide, how you will organize the exchange 2016 roles.
In addition, you must choose the correct version of the exchange server 2016.
Therefore, exchange 2016 comes in two versions, Exchange Standard and Enterprise.
However, the exchange standard meets the messaging needs of most small and medium corporations.
Though, it is also suitable for any particular role or branch office server.
Enterprise Exchange Server 2016 is designed for large organizations.
Enterprise Version of exchange enables the additional database creation with some other advanced features.
Difference Between Exchange Standard & Enterprise Version
The main difference between exchange standard and the enterprise version is
Exchange standard version can mount up to 5 mailbox databases.
Therefore, Exchange Enterprise can mount up to 100 mailbox databases.
The activation product key determines the version of the exchange.
Exchange Standard CAL provides access to email, Shared calendar, outlook on the web & ActiveSync
Enterprise CAL provides access to Unified Messaging, per-user distribution journaling & managed custom email folders.
Deployment Scenarios Of Exchange Server 2016
Generally, there are three types of exchange deployment scenarios, they are as follows
Single Server Deployment
Multiple Server Deployment
Hybrid Deployment
1. Single Server Deployment
This scenario of Exchange server deployment is suitable for small businesses, which has fewer resources available.
In this deployment, there is only a single exchange server.
Therefore, using a single server deployment has several drawbacks.
Drawbacks :
Single point of failure for the entire messaging system.
No high availability option is available in this deployment scenario.
Solution:
Whenever you are in the situation to deploy a single exchange server.
It is highly recommended to install it in a powerful virtual machine.
Make that VM highly available by replication it with another hyper-v host machine.
This way you can achieve high availability even with single server deployment.
2. Multiple Server Deployment
In this deployment scenario, organizations install more than one mailbox server on different servers.
However, it can be two physical or virtual machines.
An administrator should create a load balancing DAG cluster to achieve high availability.
In order to achieve full redundancy
At least two mailbox servers and two domain controllers should be present on the network.
Therefore, Multiple server deployments provide high availability and redundancy.
Hybrid Deployment
A hybrid deployment provides the ability to extend on-premises exchange functionality to the cloud.
In this scenario, an exchange organization connects its AD DS & Exchange to Office 365
You can configure hybrid deployment prior to moving exchange online completely.
Please watch the following video for exchange server deployment assistant & scenarios
If you need any assistance for the exchange server 2016 deployment.
Feel free to contact: Info@techijack.com
Therefore you can choose on-premises or Migration wizard from Microsoft exchange deployment assistant wizard