Hyper-V
Trending
Hyper-V Tutorial Full – Server 2016 – Free
Learn Complete Microsoft Hyper-V Course In Just 40 Minutes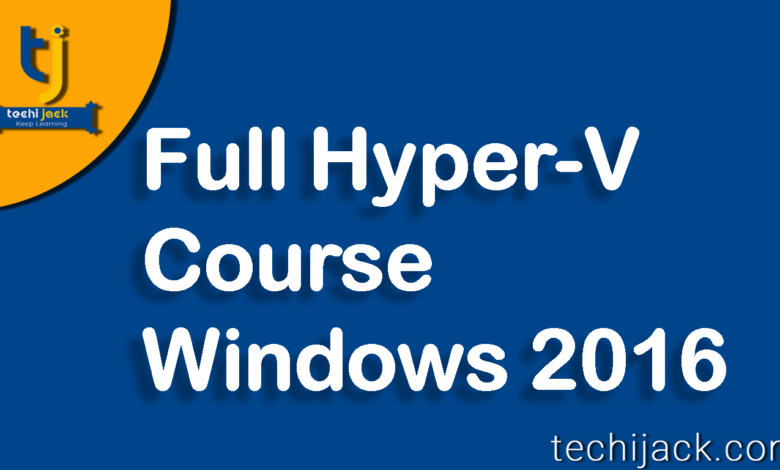 Hyper-V Tutorial In 40 Mins – Completely Free Hyper-V Course
This hyper-v tutorial is for IT pros, who are new to Hyper-V or have an intermediate experience.
The course is designed by the Techi Jack MCSA, MCSE & MCT for easy understanding & learning purposes only.
Techi Jack offers this course free of cost
I have wrapped up this full Microsoft hyper-v training course in a video of appx 40 mins.
In 40 minutes you will come to know how to deal with hyper-v
I assure you that, you will be able to work with a hyper V environment.
First, let's discuss little what is hyper-v and what this course covers up.
So, without wasting much of your time, we will go in a simple and short description.
Therefore, it will be easy and better to understand the complete hyper-v tutorial.
You have heard about the virtualization technology.
Therefore, in simple words, Hyper-v is a technology of virtualization on Microsoft's platform.
Virtualization makes it easy to deploy virtual machines quickly, more reliable, scalable and easy to manage.
However, there are other platforms available for virtualization, but here we will only learn about Hyper-V Virtualization
In hyper-v technology, you can install the virtual operating system inside the operating system.
For Example, You have a windows 10 machine Or windows server installed with a hypervisor role and you want to install VM of Linux.
You can install Linux VM of windows 10 or windows server hypervisor machine.
What this Hyper-V Tutorial Covers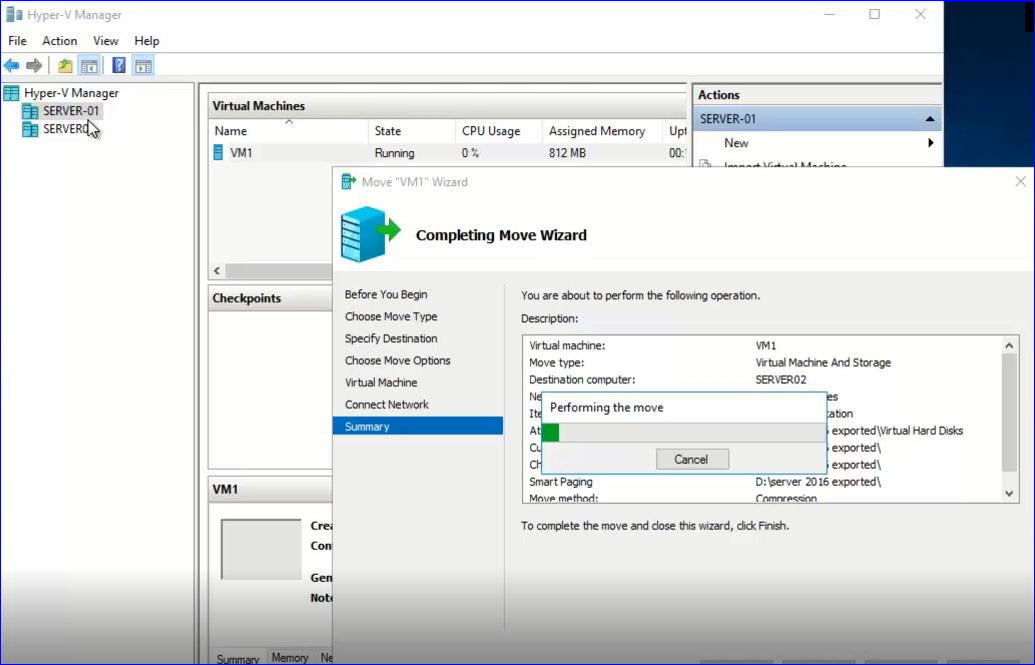 Though this virtualization technology first came with windows server 2008.
But now it has more enhance and better features with the latest version, such as windows 2016 and 2019.
We will cover this hyper v tutorial course on windows server 2016, which includes
Installation of hyper-v role on windows server 2016
Description of hyper-v Settings
Explanation of Hypervisor
How To enable virtualization from bios
Hyper-V Networking Setup and its requirement
Live Migration To other Hyper v host
Virtual Machines and config files Default Location
Connecting with another Hyper-V Host
Numa spanning explanation
Storage Migration
Enhance session mode policy
Replication Configuration & Firewall Port
Creating & configuring hyper v Virtual Switch
Difference between the private, internal and external network
Creating a Virtual Machine
Difference Between Generation 1 and Generation 2 Virtual Machines
Explanation of dynamic memory
Creating additional hard drives
VHDX Vs VHD
Description & difference between fixed Disk, differencing disk & dynamic disk
Taking a Snapshot (Checkpoint)
Instructions
All the above topics are explained in a brief to get the complete idea of technology.
The course is explained in the English language.
However, you should be a little bit familiar with windows installation, bios settings, and role installation.
Though, this video explains to you about it.
Therefore, it is important to watch the complete course with a fresh mind to understand in a better way.
It will be great if you follow along to get the perfect experience.
So, guys get ready to learn and watch it for just 40 mins and I assure you, you will be comfortable with it.
In case of any doubt, you can watch it by repeating it.
If in case of any disconnect, feel free to contact me for more clarification.
Finally, you will come to know a good idea to explore with your virtual environment.
Here it begins, Hyper-v tutorial | Microsoft Hyper V 2016 Training Course In 40 Mins- Free
Moreover, for More Tutorials, Explore Techijack.com Or visit Youtube Channel Techi Jack