Cloud
IMAP Migration To Office 365 | Step By Step Migration
Migrate Your IMAP Mailboxes To Microsoft 365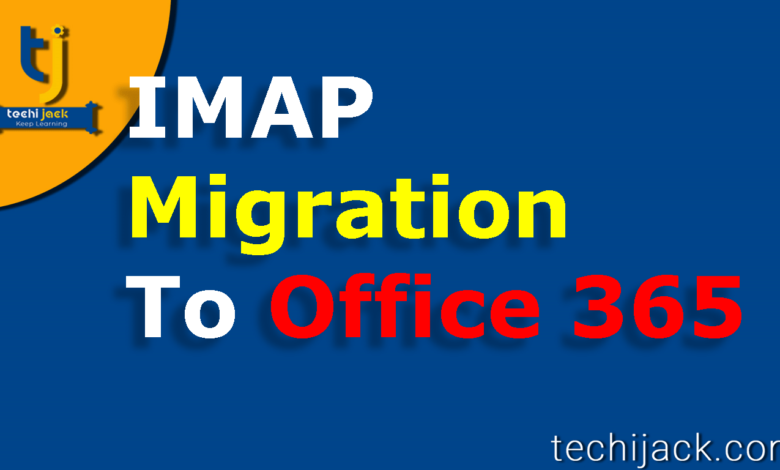 How To Perform Imap Migration To Office 365
In this post, we will learn how to perform Imap migration to office 365
Most of the messaging system that is not based on the exchange server uses IMAP protocol for their communication.
Imap protocol is an important factor when migrating to office 365.
If your current system is IMAP, your email provider may have a proper guide to migrate to exchange online.
However, it is very important to make a note that, IMAP migration only moves email and IMAP folder structure.
IMAP migration does not migrate the items like contacts and calendar.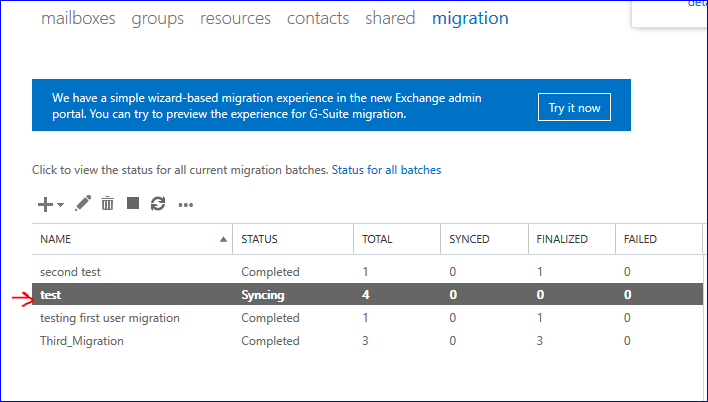 Requirement For IMAP Migration
You need two main things to migrate Imap Mailbox to Exchange online
Two components are
CSV file with the list of user mailboxes that needs to be migrated
IMAP migration wizard which presents in an exchange admin server.
Note: There should be a supported IMAP server such as Google Mail.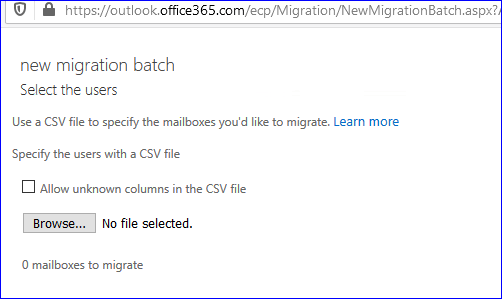 Limitation Of IMAP Migration
You cannot migrate contacts and calendars with IMAP migration.
A maximum of 500,000 mail items is moved from the user's mailbox.
Maximum size limit of a message should not exceed more than 35 MB
Impact of an IMAP Migration on Users
In order to migrate emails, you need access to the source email system.
However, If you can access the mailboxes by the admin credentials.
There will be no impact on the users until you shut down your source email system.
If you can't access your mailboxes, then you will have to reset the user's passwords.
You should provide your users with office 365 passwords.
So that they can log in to their mailboxes in exchange online.
Steps to Perform an Imap Migration in Office 365
Create Users & Assign Licenses:

 
Sign up for office 365 tenants and create users and assign an exchange license to users so that mailboxes can be created.
This is very important because without having a target mailbox available, you cannot start the migration.
Verify the domain and prepare for Imap source server:
You have to prepare the IMAP source server in such a way.
Where exchange online migration wizard can logon to mailboxes.
Therefore, it can also read the messages of the mailboxes.
Also, verify and confirm the correct SMTP domain in Microsoft 365 tenants.
Make User Aware:
You should inform your users that, the organization is migrating there mailboxes to office 365.
Therefore, they can reduce the mailbox size by deleting unusable emails.
Setup Credentials Or Rest Email Password: 
You should be aware of the admin credentials of the IMAP server to start the migration.
Else you should have username and password for each mailbox.
If in case you do not have that, then you have to reset the password for every user, so that he/she can access their emails.
Create a List Of users to migrate:
You have to create a CSV file that lists each user to migrate.
For each source email address, you have to specify the corresponding exchange online mailbox, username & password as well as.
Connect office 365 with Imap Migration Source Server:
Create an endpoint in office 365, that connects with the IMAP source server.
However, the Hybrid configuration wizard creates it automatically when it initiates the migration batch.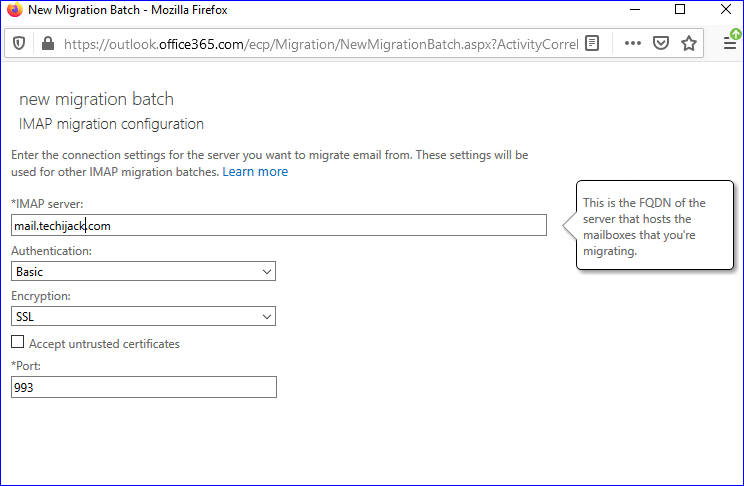 Start Imap Migration to office 365 & Verify:
In order to start the migration, use the IMAP migration wizard, and create migration batches.
Once the batches are migrated, then verify the migration.
Update MX Records to Office 365:
Update the MX record in your domain's DNS after checking everything.
Make sure that, all your emails are going to the new server now.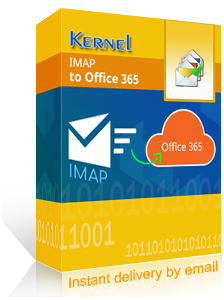 Finalize The Imap Migration to office 365
Now, if you are receiving your new emails in office 365, you can delete the migration batches.
Test for a few days and once you figure out, everything is fine.
Remove your old server and start using Exchange online in office 365
To learn more about migration to office 365 visit youtube channel Techi Jack