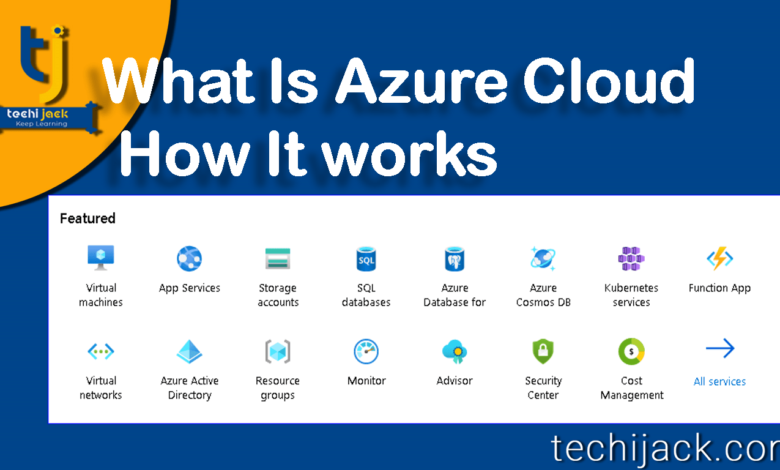 What Is Microsoft Azure Cloud Services 
Every Technical Professional has a question of what is azure Microsoft, what is azure cloud services & how it works.
With huge developments in the technology sector, plenty of businesses today still have many concerns when it comes to migrating apps to the cloud.
They are concern about network security, availability, and the downtime swirl through the heads of decision-makers which may paralyze the organization into standing pat.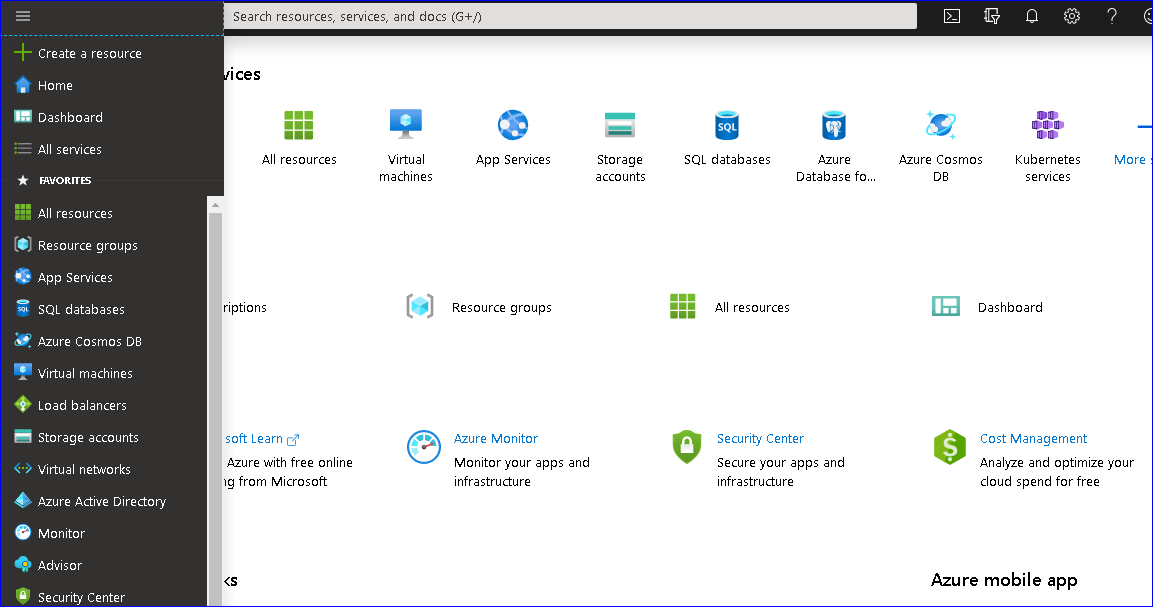 What Is Microsoft Azure Cloud Services
Microsoft Azure is the best solution for those looking for a partially or totally cloud-based architecture.
Azure is Microsoft's cloud computing infrastructure and the perfect platform.
Therefore, it is designed to build, deploy, and manage multiple or different applications and services managed by Microsoft through a giant network of data centers.
However, it was formerly known as Windows Azure and it's a big part of Microsoft's business which competes with the similar clouding services offered by Google and Amazon.
As an increasing number of businesses continue to migrate to cloud services.
Microsoft Azure is gaining huge attention. This service is influencing businesses to a greater extent.
Azure is a public cloud computing platform offering solutions like infrastructure, platform, or the software as a service.
This can be used for services such as virtual computing, networking, analytics, and much more.
Did you know that 95% of the 500 Fortune companies are using Microsoft Azure and it's 5 times cheaper than Amazon Web Service?
The cloud computing platform by Azure is the latest buzz in the technology world as it manages sensitive information.
Some quick facts about Azure:
Flexible
Reliable
Global
Affordable
open
What Exactly Microsoft Cloud Used For?
Microsoft Azure is a secure and protected cloud-based platform.
Therefore, it allows businesses to store their information and content as well as develops and deploy customized apps.
The cloud-based infrastructure lets the organizations manage their data and processes, and build applications and more in the cloud.
Today companies use the internet to secure and access their data instead of using the hard drive or other physical data servers.
Furthermore, using Microsoft Azure services eliminates the need for storing data physically within their own premises.
Therefore, it is an easily accessible and affordable platform providing unmatched security.
Why Use Microsoft Azure?
Here are some of the major reasons to use Azure for your enterprise as well as a mid-size business:
It boasts of Infrastructure as a Service and Platform as a service capabilities
Azure cloud services are secure and safer
It provides ductile and performance-efficient services
Azure has hybrid capabilities which make it unique
Azure facilitates analytics and intelligence capabilities for improving business processes and decision-making
It is a cost-effective platform as well as highly available and scalable.
Being the most up-to-date technology, the applications and infrastructure could be made agile
Advantages Of Implementing Microsoft Azure
In addition to improving the overall data safety and security.
Azure assures all your business operations work smoothly along with helping to reduce the overall costs.
The benefits of using Azure for your business involved, such as:
Pay only for the resources you are using
No upfront costs and the perfect option for start-ups
Back-up and recovery features
Access your data from anywhere at anytime
Compatible with any OS language
Scalable storage options
Disaster recovery
Increased collaboration
How Does Microsoft Cloud work?
Azure is a private and public cloud platform that uses a technology known as virtualization.
However, it separates the close coupling between the computer's CPU or server and its operating system by means of a hypervisor which is an abstraction layer.
This layer emulates all the computer functions in a virtual machine.
One can run multiple virtual machines at the same time and these machines are compatible with all the operating systems.
Azure uses this virtualization technology to secure your data and applications.
What is Microsoft Azure service Offering?
Here are the services offered by Microsoft Azure:
Compute
These services offered by Azure enable users to deploy and manage the virtual machines, batch processing, and further supports remote application access.
Web
With Azure, you can use a variety of services that support the development and deployment of web apps. It also offers features for content delivery, searches, and application programming interface management.
Data storage
This service by Azure provides scalable cloud storage for structured and unstructured data. It also supports several big data projects, backup, and site recovery.
Analytics
Azure services provide distributed analytics and storage. It also involves features for real-time analytics, big-data analytics, business intelligence, machine learning, data warehousing, and IoT (Internet of Things).
Networking
Azure offers a variety of networking tools including virtual networks, dedicated connections, and gateways along with various services for traffic management and diagnostics.
Therefore, it also helps in DNS hosting and network protection against distributed denial-of-service attacks.
AI and machine learning
This is a wide range of services used by the developer to infuse machine learning as well as AI and cognitive computing capabilities into data applications.
Security
Microsoft Azure services provide capabilities to identify and respond to cloud security threats.
It also manages the encryption key and other sensitive assets.
Database
Microsoft Azure includes several SQL-based databases and related tools.
It also includes SQL data warehouse support, hybrid database integration, caching, and migration features.
Internet of Things
These services help users to capture, monitor, and analyze IoT data.
Such services also involve notifications, analytics. Monitoring and support for execution and coding.
Developer tools
This service also involves cloud development services like Azure DevTest Labs, mobile app development and monitoring, Xamarin cross-platform mobile development, and much more.
Containers
Azure has a property that includes container service that helps an enterprise to create, register and manage huge volumes of containers in Azure cloud using platforms like Kubernetes and Docker.
Migration
This tool helps organizations estimate workload migration costs and perform the actual migration from the local data centers to the cloud.
Additional Information

Anyone can use Azure services for their business by signing up for the new account.
However, this service is available free for 30 days with $200 in credit.
Therefore, this helps you to get started and see how it will work for you.
A number of free services are also offered for the first year.
It is equally important to understand what is Microsoft Azure cloud before creating an account.
Therefore, Feel Free to Create a Free Account & know more about what is Microsoft Azure on Azure Portal