Cloud
What is Skype for Business | Create Your Business Skype
How Skype For Business Can Benefit Your Organization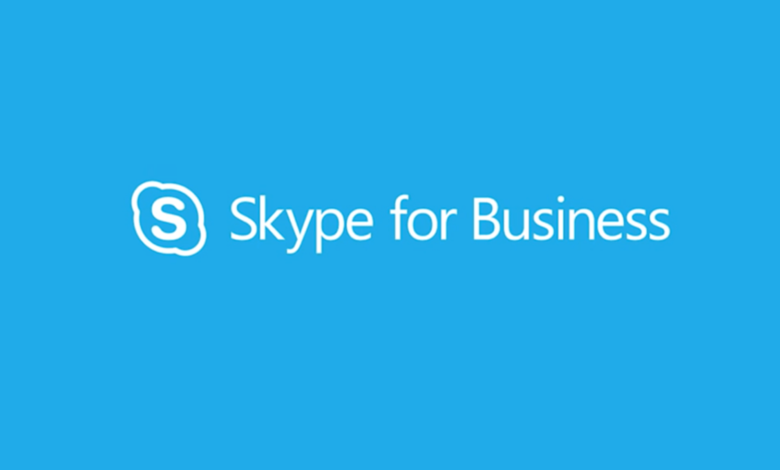 Know, What is Skype for Business & How it Benefits Your Organization?
In this post, we will know what is skype for business. Many of us use Skype for instant messaging and video call conferencing.
However, you may be surprised to know that it is the most common tool used by organizations for effective business communication.
Skype for Business is one of the most effective platforms which integrate most common channels of business.
Therefore, using it for communication and meeting online including instant messaging, voice mail, file transfers, VoIP, web conferencing, video conferencing, and emails.
It can be deployed either in the cloud or as a hybrid service within the organization.
One can run Skype for business on multiple operating systems and devices including Android, tablets, Windows, and iOS devices.
Formerly known as Microsoft Lync Server, it is the most advanced solution for big companies and organizations.
Consumer Skype Vs Skype for business
Although both of them share similar names and user interfaces, these products are different.
The consumer version of Skype limits its functionality and does not offer enterprise support.
According to Microsoft, the consumer version of Skype is suitable for businesses of up to 20 employees' capability.
This Skype is free when both side users have Skype installed on their systems.
On the other side, if any business has a capacity of more than 20 employees.
Microsoft recommends using Skype for Business download.
It has adopted all the standard Skype features along with an advanced functionality aimed at an-effective business communication.
Although both consumer Skype and Skype for the business run on different servers, these two have similar dashboard designs.
Skype for Business Download
Skype for Business is the perfect and affordable way to allow organizations to manage their teams outside and inside the office.
Microsoft has integrated this flexible and easy-to-use instant messaging and video conferencing service directly into office 365 suite of products.
Despite the adoption of Office 365 for Business, many subscribers even don't know that they have access to the valuable Skype for the business tool.
The cross-platform communication tool brings all the members of a team together into a single interface regardless of knowing their device and location.
Skype for business servers can be deployed on-premises or in the hybrid model with cloud connections.
It is available in different sizes according to the businesses of varying sizes.
In larger deployments, multiple servers are there for higher availability and load balancing.
The deployment requires Skype for business server installed on Windows to handle call routing, databases, instant messaging and more
Distinctive Features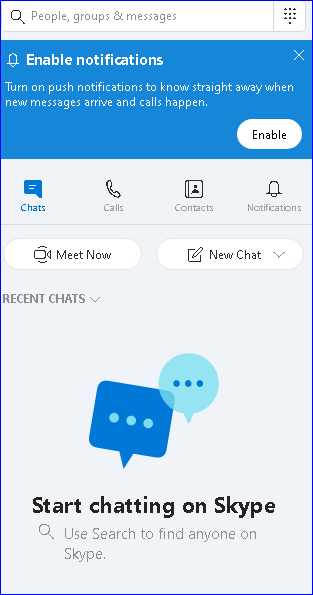 Implementing the skype app can help your organization improve collaboration, increase staff productivity, and lower costs.
Some of the distinctive features of Skype for Business download involve:
Great video quality: It will let you enjoy streaming videos in HD quality. The video quality is too amazing that the system can even track your head movements automatically and crop the picture for a better image.

Collaboration tools:

It allows you to record calls, videos, using whiteboards, share screens, and transferring files to colleagues.
Video conferencing: This is an amazing feature that allows meetings with up to 250 attendees. Setting up a phone or video meeting has become simpler for easy setup and schedule a meeting with anyone on-the-go. You may also record these meetings in HD and archive them for further use.

High-level security:

Web app ensures to provide encryption to protect your valuable information and data.
Cross-platform: This is collaboration software allowing team members to communicate with one another easily regardless of the kind of device they use.
Why Skype for Business?
There are numerous reasons why businesses choose Skype for Business web app, download.
If you are looking for a solution that may help your larger organization to communicate effectively with employees and teams, Skype for business is the right choice.
Let's discuss some of its advantages:
Share files easily:
It ensures to provide a good range of options to share images and files easily.
It allows you to even share PowerPoint presentations, notes, and more.
This functionality is available for both Skype for business web and mobile versions.
Instant messaging:
Instant messaging means instant answer which further ensures much faster interaction than emails.
You can also see who all are available and get the answers accordingly.
Integration with phone/emails:
Another key advantage of this product is that you may integrate it easily with other effective communication channels.
However, it allows you to call both Skype and phone users.
Apart from this, you can integrate it with Outlook.
Effective and convenient integration with Office 365:
The latest version of Skype for Business web app is completely integrated with Office 365 making business communication easier.
You are not required to use different applications and help you to manage instant messaging, file sharing, emails, and more at one platform.
Other features involve:
Communication control across Windows 8 devices
Mobile push notifications
Auto-attendant system
Call queues option
Recording and archiving of messages
Business-grade dependability and reliability
Microsoft's Skype for Business is an enterprise-level product that is affordable to businesses of all sizes.
This is an advanced version of the messaging app.
Moreover, it includes all the features of regular Skype along with some advanced features including conducting big webinars and video conferencing
Conclusion
Although, if you are an Office 365 subscriber, you will have automatic access to it.
This app is designed thoughtfully for the business platform and helps you to achieve more by cutting business travels and other expenses associated with the manual meetings.
The cross-platform feature of Microsoft for Business gives all the members the freedom of choosing their device.
Therefore, if your organization is still not able to utilize the benefits of Skype for Business, it's time to go ahead and just download it.
Microsoft already offers technical guidance for what is Skype for Business, download, and more.
If your business is not yet accessing Office 365 and would like expert help to move the organization to cloud, look no further and contact for Office 365 migration services.