Cloud
How To Get Office 365 For Free
Get Free Office 365 Full Version For Education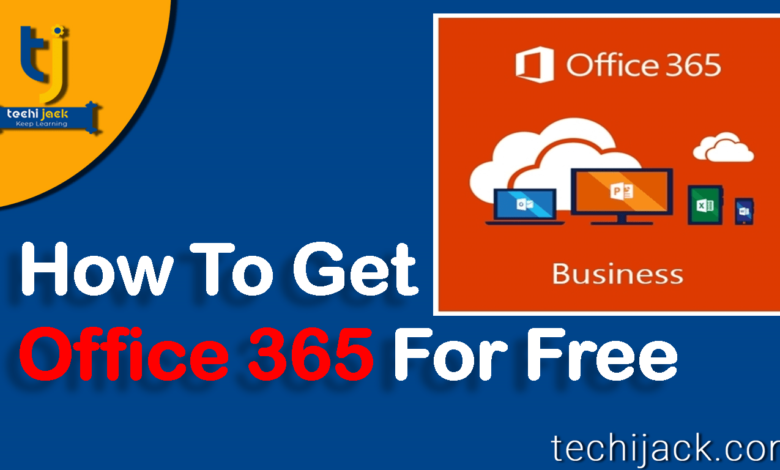 How To Get Office 365 For Free To Explore
How to get office 365 for free: Microsoft Office 365 is a great subscription package that gives you all access to PowerPoint, Excel, Word, Outlook, etc.
Though, Office 365 is available at an affordable price starting at $6.99 monthly.
But, not everyone can afford it. Usually, it is not free.
And, now no need to worry as there are many other ways available that will let you get office 365 for free.
Therefore, not all these solutions apply to every individual, but for some of them, these solutions will surely help.
How To Get Free Access 
Microsoft Office 365 for free? Do you want it? Here's how:
Use Office 365 for free online: If you are among those who are not willing to shell out your hard-earned money for a subscription fee.
You can enjoy some basic editing functionalities of Office 365 over the web.
To get started, you need to create a Microsoft account online and once you set up your account.
You will get access to the basic office functionalities.
Microsoft Office 365 has been growing very fast with a number of apps that one can use for free.
And, without installing Office, you can get access to Word, Excel, PowerPoint, Email, Contacts, Calendar and more.
All you need is just an internet connection and an Office account.
You can use Microsoft Office 365 for free programs on Apple Mac, Windows PC or Linux using Google Chrome and Microsoft Edge.
These programs also offer some unique features like Skype, Exchange, etc.
If you click on any of these programs, it will launch a new tab.
The functionalities of all these programs are limited but performing simpler tasks is easier and will work fine.
All you need is just to stay connected and online to keep it working.
The free online office 365 also allows you to upload office documents stored on your PC or also let you edit any documents downloaded.
Office 365 Mobility Solutions
Use Mobile apps: You can get Microsoft Office 365 basically on any device like desktops, laptops, tablets, and mobile phones.
All devices can access the same documents on the same account at different times so that you can work from anywhere.
The Microsoft Office mobile apps are also available for free and give you access to all of the Suite's programs like Word, Excel. PowerPoint.
Though the particular programs available are different between Android and iOS.
You will get access to Excel, PowerPoint, and Word.
One can download as many programs as required through the particular apps available and can share them anywhere through cloud-based sharing and saving.
Don't expect full Office 365 experience, but this Office 365 for free version will allow you to do the basic editing.
How To Get Office 365 For free From The School:
If you are a student or working in any school.
You are simply eligible to get access to free Office 365 from the school.
Yes, you won't need to purchase the personal subscription.
Just go to Microsoft Office 365 education page.
enter your school email address there and then tap on get started button.
Taking advantage of Office 365's features from this is a huge opportunity for students.
Office 365 Education lets you share some files and applications between devices to coordinate their projects online or offline without any cost.
Therefore, explore the new feature of office 365 education & keep your files safe & secure.
Try Office 365 free subscription for 30 days
If Office online doesn't go well for you, and if you can't get from your educational institutes.
You can indeed enjoy it for free for 30 days by heading to the free trial page.
The one-month trial package will include Word, Excel, PowerPoint, Outlook and more along with access to 1TB of cloud storage on OneDrive.
One thing, you need to keep in mind while downloading office 356 trial is to enter your current debit or credit card number.
When your 30-day trial period ends, you will be charged automatically.
So, it's better to make sure that you don't forget to deactivate the account before the trial period ends.
You can also get another month for free after using a different mail address and credit card details.
Sign up for the free Office 365 Proplus trial
So, you have already finished your one-month free trial?
What to do for the next 30 days?
Well, here is the solution.
Sign up for Office 365 ProPlus.
This free trial is aimed at the potential enterprise users and requires you to qualify for the evaluation download.
Apart from this, you can also share it with up to 25 friends.
But in our final trick, we will go with some more methods.
Try out TechNet Evaluation Center:
If you are thinking of how to get office 365 for free for more than 30 days.
Microsoft always likes having its users trying out the new features of its products before launching them officially.
This involves everything from DocX Word documents to other latest innovations.
This allows Microsoft to resolve any kind of Software issues and problems before rolling out them to the users.
And, here comes the role of TechNet evaluation center and if you sign up for the same.
You will get access to the free products for which Microsoft needs testing.
This means you can try them for free for 30-60 days.

What happens if you have used up all the options?
If you have used all these free trials and methods of how to get office 365 for free
Therefore, then you have got no choice but to buy it unless you are satisfied with the online and the mobile apps version.
And, if you don't want to invest, try out the other options like looking for better deals online and more.
Please find the link below for how to get office 365 for free
Office 365 Student,  Office 365 for Education,  Office 365 free subscription full version
Compare Difference Between Office 365 and Microsoft 365