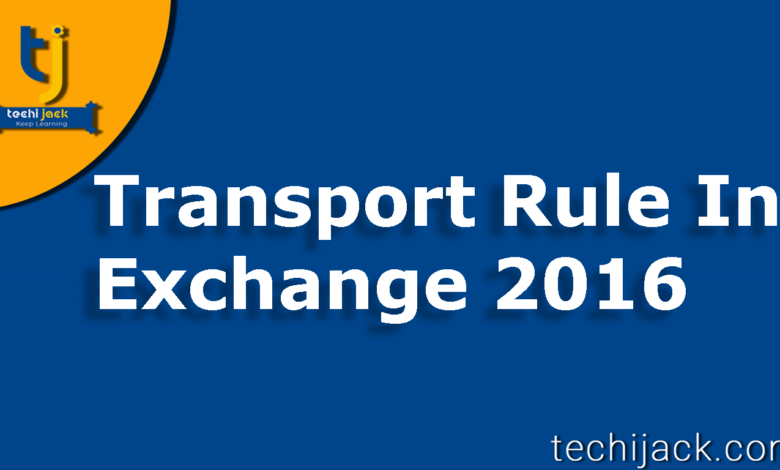 Transport Rule Exchange 2016
Transport rule in Exchange 2016 controls the messages flow or modify its content.
However, It evaluates the message as an exchange server processes them.
If any condition matches by the transport rule.
It applies an action on the message.
Data loss prevention DLP also uses the transport rule.
To identify the sensitive information which is confidential and protect them from sending outside the organization.
What is the Transport Rule
Transport rule in exchange server 2016 applies the restriction to the message or modify its content.
While the message is in transit.
If you are using edge server, transport rule can apply its rule, as they pass through with it.
If the edge server is not present, then on the mailbox server, the transport service applies this rule.
Transport rule can perform the following tasks:
It can restrict a particular user to send and receive email from any other user.
It prevents restricted content from entering or leaving the organization.
Apply restriction to message on the basis of classification to block confidential information.
Every single email can be a track or journal that the user sends or receive.
This rule applies the disclaimer to the message as they pass-through organization.
However, it can redirect the incoming or outgoing message for Auditing.
Applies AD RMS Templates to messages based on message criteria
How Transport Rule Works
These transport rules are stored in (AD DS) so that every exchange server gets access to them.
Therefore, transport rules apply automatically by all exchange server 2016 in the organization.
However, if you have multiple exchange servers in different Active Directory Sites.
If you create a new rule, you will see the delay until the AD site replication completes.
All the messages are processed by the transport service.
So, its a guarantee that the rule will apply to messages.
Though, more than one rule can also be applied to a single message.
Exchange server transport rules are composed of three components
Condition – Action – Exception
Condition: It decides, on which messages it should apply the rule on the basis of attributes.
Like: Message Header, Sender, Recipient,Exchange Mailbox Recovery | 4 Simple Step To Restore MailboxExchange Mailbox Recovery | 4 Simple Step To Restore MailboxExchange Mailbox Recovery | 4 Simple Step To Restore Mailbox etc.
Action: It applies the action on the message which matches the condition if no exceptions are present.
Exception: It determines which message to exclude from applying the rule.
How to apply transport rule in exchange server 2016
Log in to the Exchange admin center
Navigate to mail flow – Rules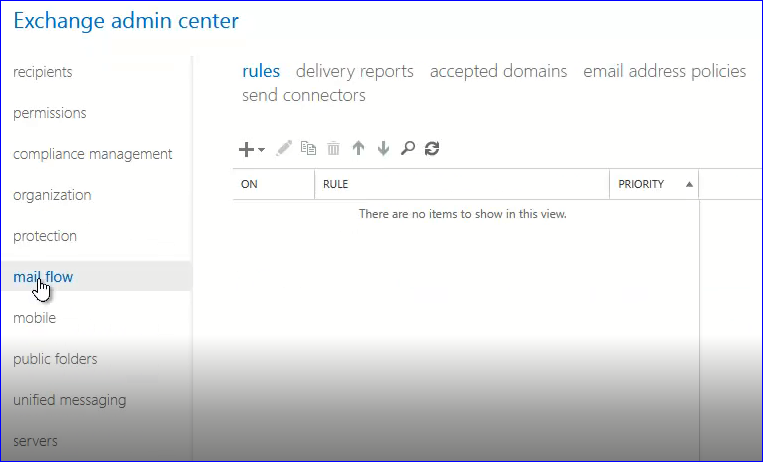 Click on + sign to create a new rule and give the desired name
Select the condition you want to choose
Apply the action you want.
Make sure to enforce the mode for the rule, also you can set the time as well as for when to apply the rule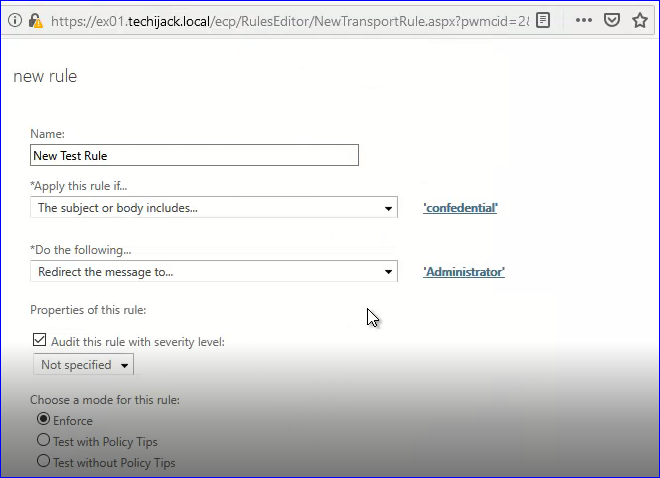 Watch the following video for more clearance: How to configure transport rule exchange 2016
Transport Rule Exchange 2016
Exchange assistance: email: info@techijack.com