Troubleshooting
Data Recovery Software | Top Trusted PC Recovery Tools 2020-21
Recover Your Lost Data With Secure & Trusted Tools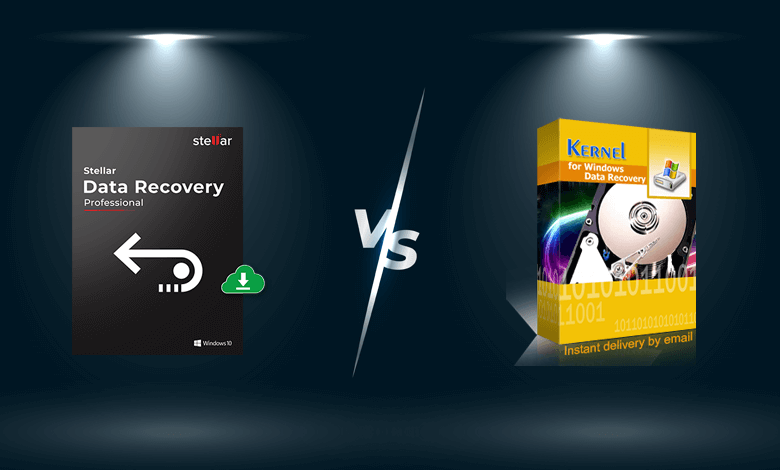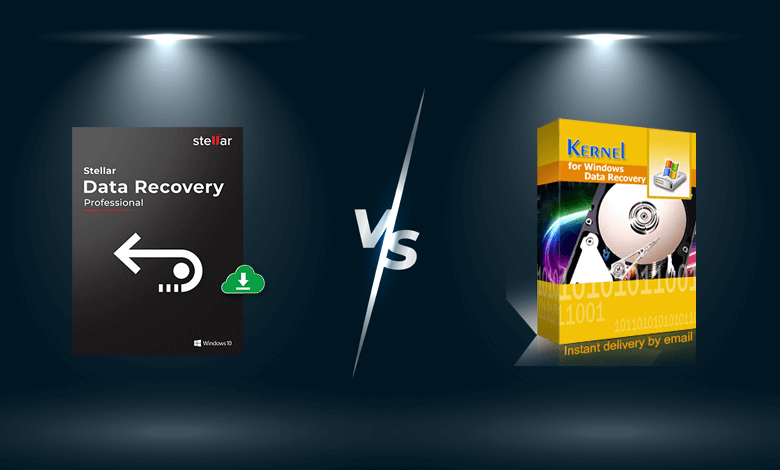 Best Windows Data Recovery Software To Recover Your Lost Data
Windows Data Recovery software: Most of us have experienced the disappointment of losing important data or folder.
Working on a file and suddenly disaster occurs.
It may accidentally get deleted, corrupted, or anything unfortunate that prevent you from gaining access to that file.
And, the worse thing is, you don't have backup and are in desperate need of those important documents in that file urgently.
Well, don't fuss! Fortunately, it is possible to recover those files.
Whenever you delete or lost a file, you don't delete it actually and we can restore it.
There is no 100% guarantee that your deleted files will be recoverable with inbuilt windows recovery tools,
Therefore, using data recovery tools is of great help.
With advancements in technology, there are multiple ways to restore and secure the data.
Different Windows file recovery software and tools are designed to retrieve the files or folders, you've deleted mistakenly.
What is data recovery software?
Although most businesses and organizations have cloud backups for their database,
Therefore, it is a must for them to have multiple types of backups for the large and daily growing data.
One such kind of backup is data recovery software.
It is a tool that reviews the storage database and, extracts and assembles the data from corrupted, deleted, and formatted sectors in the storage device or the system.
There might be times when businesses encounter data loss and other abrupt blunders.
Data or PC recovery software helps businesses in recovering crucial data that is deleted accidentally.
How does data recovery tools or software work?
Whenever any file or data is deleted from the system, it usually moves to the recycle bin.
But do you know, it's not removed from the system even after the deletion of the file from the recycle bin.
Actually, it becomes less accessible as the path of this file gets removed.
Space that was assigned to that particular file will be made available for other files whenever required.
However, a binary file of the deleted data is still available on the system.
This file is available there until it is overwritten by another file.
And, here comes the role of best data recovery software which supports all kinds of storage media and file structures.
In general, the access to core architecture of the hard disk is given to the PC recovery software.
This software accesses the file structure entries to extract the data from the corrupt file or any storage media.
The data recovery software can retrieve just about anything from your flash drive, hard drive, or storage media even if you have zero clues about the software and what you are doing with this.
Attributes of the best professional data recovery software
User-friendly interface
Unlimited data recovery capability
Secure and reliable
Recovers all kinds of file types
Supports recovery from hard drives, flash storage, SSDs, etc.
Retrieves lost files with their original names
Compatible with the installed OS
Round-the-clock support
Maximum recovery in the least possible time
Best data recovery software 2020
To help you with the dilemma of deleted data, let's have a look at two of the best window recovery software for their device:
Stellar Data Recovery Professional for Windows
This is by far one of the top data recovery software in 2020 for Windows with all the above features included.
Whether you have formatted your device or deleted files permanently from there.
Stellar data recovery recovers data in all possible data loss scenarios.
This software is very easy to install and use, safe to download and can rescue any kind of data from PCs and other windows storage devices.
Therefore, it has an easy-to-use interface and a 3-step recovery process (select>scan>recover).
Stellar data recovery will surely appeal to you whether you are an expert or novice.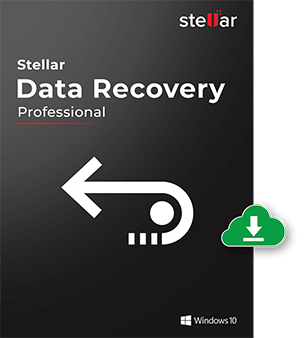 Pros:
Recover deleted or lost partitions
Recovers data from all storage devices
Easy tools settings and customization
Save scan information
Create disk image
Available for different operating systems
Available in 3 variations (standard, premium, and technician)
24×7 support
Supports NFS, FAT, HFS+, CDFS, FAT16, FAT32, UDF, exFAT
Works with Windows 10 and below
Cons:
No support for a bootable disk
Free download copy of software needs activation for recovery
Kernel for Windows Recovery
This is a powerful software and tool for rescuing lost, deleted, and inaccessible files from corrupt FAT32, NTFS, FAT16, and NTFS5 Windows partitions.
The software is easy and simple to use which examines the inaccessible hard drive for corrupted and damaged files and recovers the data back.
Kernel for Windows data recovery tool recovers lost windows data and files against any kind of data corruption.
This tool can easily and efficiently retrieve data after an accidental or permanent deletion.
Moreover, the filter option in this software enables the multiple file types recoveries.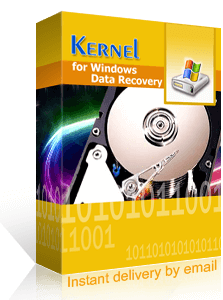 Pros
Recover data from formatted and raw partition
Recovers lost and permanently deleted files-no size limitation
Easy data recovery from removable devices such as USB, EIDE, SATA, Zip drives, IDE, etc.
Enables full recovery support
Compatible to long file names
Can recover files, images, documents, etc. of various file formats
24×7 live chat support
Provides multi-language support
Allows the user to customize and configure recovery settings
Cons
The free version doesn't have the option to recover files
Still needs some improvement
User-interface is a bit outdated
Conclusion
The above two software is safe to use and no technical experience is necessary for the operation of the tool.
This data recovery software comes with a list of features and works really well.
However, if you have any doubt, install the demo and check if it works perfectly for recovering data.
Overall, any of the above software is a must-have utility to recover data from your Windows PC.
So, go ahead and choose the best windows data recovery software according to your system requirements and budget.